'iPad mini' may give Apple larger market opportunity than current iPad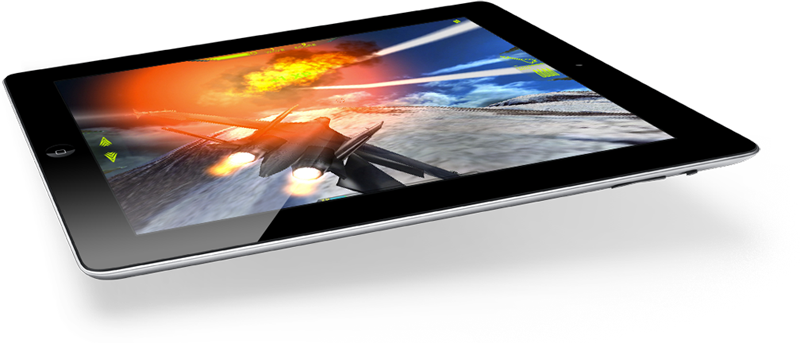 AppleInsider may earn an affiliate commission on purchases made through links on our site.
If Apple releases a smaller iPad model with a 7.85-inch display, the less expensive device could eventually outsell the current 9.7-inch model, according to one analyst.
Brian White of Topeka Capital Markets doesn't think a so-called "iPad mini" would cannibalize a significant number of sales of the existing iPad. At worst, he sees the smaller, cheaper iPad affecting 20 percent of sales of the current model, a cannibalization number he called "relatively minor."
But he said the market opportunity for a smaller iPad could eventually be larger than the current model. Given the growth trends in developing countries like China, he sees an "iPad mini" priced between $250 and $300 having a big impact on the market in the coming years.
In addition, he also feels a smaller iPad would find success in the education market, as a more portable device could prove more suitable for younger children, and schools would appreciate the lower price point. He also thinks that some current iPad owners in developed countries might buy a second, smaller model for convenience.
"We would not be surprised if certain customers end up owning both a regular-sized iPad and an 'iPad Mini,' swapping between the two devices for different occasions," White wrote in a note to investors on Thursday. "With the introduction of iCloud, the content on the two iPads can be automatically duplicated and thus easier to swap between Apple devices."
Even if a smaller iPad were priced as high as $300, White doesn't think Apple would have a problem luring customers away from less expensive $199 7-inch tablets that are already on the market. He assumes that Apple's 7.85-inch iPad would be of considerably higher quality than the competition.
White expects that Apple will unveil its smaller iPad model this fall, as soon as September, alongside the company's next-generation iPhone. This week, both Bloomberg and The Wall Street Journal issued reports (1, 2) claiming that Apple plans to launch a smaller iPad with a screen size between 7 and 8 inches before the end of the year.