San Francisco to cease Mac purchases without EPEAT certification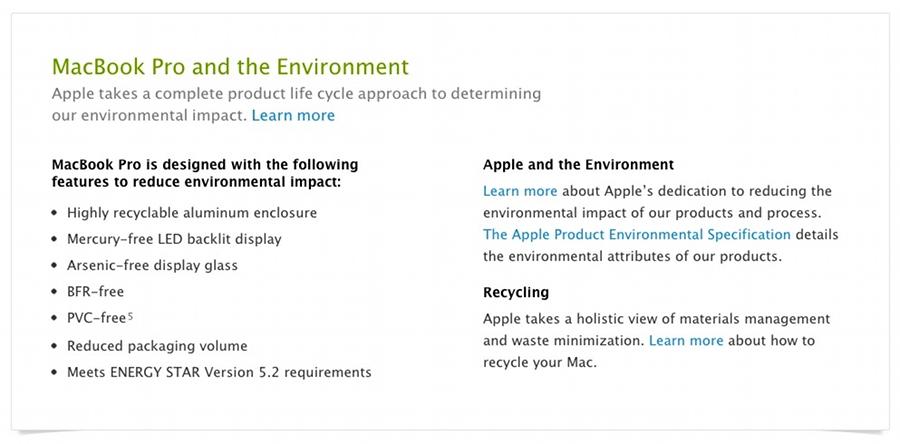 Officials in the city of San Francisco are moving to block the purchases of new Macs after Apple removed EPEAT certification from its laptops and desktops.
San Francisco Department of Environment officials who spoke with The Wall Street Journal said letters will be sent out over the next two weeks to the city's 50 agencies that Macs "no longer qualify" for purchase with city funds. Jon Walton, San Francisco's chief information officer, said city employees will still be able to buy Macs, but that doing so will require a "long" and "onerous" process that will make it "very problematic" to do so.
Tuesday's report portrayed the city's decision as "largely symbolic," as only between 500 and 700 of its municipal computers are Macs, representing 1 to 2 percent of its total usage.
Last week, it was revealed that Apple has asked the government-backed electronics standard setting group EPEAT to remove 39 desktops, laptops and monitors from its list of environmentally friendly devices. The move even removed legacy devices that already held EPEAT certification from the agency's list.
The Electronic Product Environmental Assessment Tool was the result of a U.S. Environmental Protection Agency grant awarded to the Zero Waste Alliance for an electronics assessment program.
The MacBook Pro with Retina display environmental information no longer mentions the EPEAT standard
and was not submitted for certification. | Source: Apple
San Francisco may be just the first government agency to move away from Macs following Apple's decision. Because of a 2007 executive order, 95 percent of all federal agency purchases must be EPEAT-registered products, and many manufacturers strive to attain the group's "Gold" rating.
EPEAT certification requires that a product must be easily disassembled with common tools to have toxic components like batteries separated from recyclable materials. Apple's products have become increasingly difficult to take apart, as evidenced by iFixit giving the company's new Retina display MacBook Pro its lowest ever repairability score of 1 out of 10.
Apple's decision to remove EPEAT certification from its Mac lineup is curious, because the company helped to create the EPEAT standards in 2006. The company also regularly discloses environmental assessments of its products and supply chain partners, and even touts how "green" its products are at keynote presentations.
But the new Retina display MacBook Pro would not have been eligible for EPEAT certification because its battery is glued to the case, the organization's CEO, Robert Frisbee, told the Journal. An Apple staffer reportedly told EPEAT in June that the Mac maker was leaving the registry because of changes to its "design direction."