Apple adopts anti-scalping measures ahead of Chinese iPad launch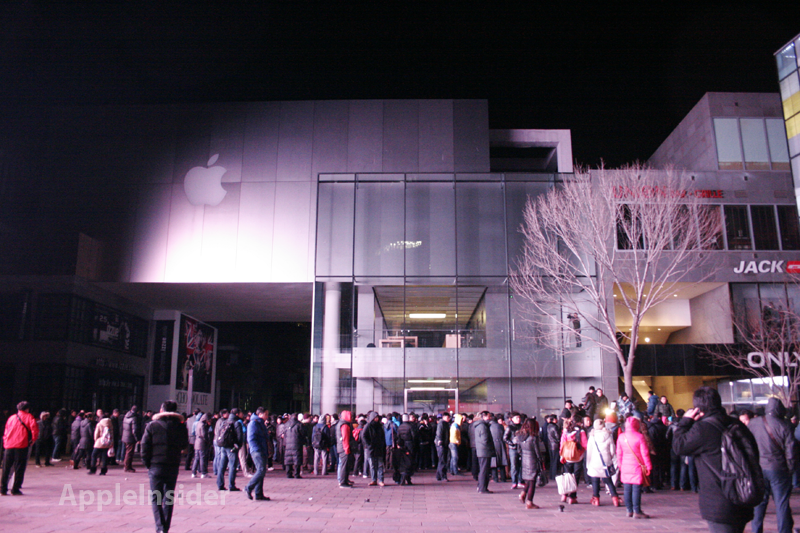 Apple on Thursday completed the first round of third-generation iPad reservations in China using a new reservation system meant to both keep crowds at bay and stymie scalpers usually present during big product launches.
The system is identical to the method employed when the iPhone 4S debuted in January and calls for would-be buyers to reservations on Apple's online store from 9 a.m. to 12 p.m. for an assigned next-day in-store pickup time.
Apple advertised the pre-order requirements in a press release on July 10, though it is unclear how many consumers got the message. As the The Wall Street Journal notes, some potential customers are already confused while others may not even be aware of the new approach. For example, when a popular account on China's Sina Weibo microblogging service sent out a message reminding followers of the pre-order process, another user replied, "pre-order means what? Every machine has to be ordered ahead of time?"
The Cupertino tech giant previously ran into trouble with the launch of the iPhone 4 and 4S as excited buyers crowded Apple Stores awaiting the release of the hotly-anticipated handsets. Earlier in January, the launch of Apple's newest smartphone was halted prematurely after an unruly crowd prompted a temporary stoppage of sales. Demand for the previous generation iPad 2 and white iPhone 4 was also high, and caused a scuffle outside one Beijing Apple store that resulted in a broken glass door.
Crowd outside Sanlitun Apple Store in Beijing following iPhone 4S sales stoppage in January.
While the ordering process may cut down on foot traffic it remains to be seen whether the tactic will effectively sidestep China's thriving grey market. In 2010 scalpers took advantage of a limited iPhone 4 supply by selling large numbers of just-purchased iPhones for higher-than-retail prices directly outside of Apple Stores.
Apple's newest-generation iPad with Retina display proved to be a hot-seller when the device launched in March, ringing up over 3 million sales in three days of availability.