Apple TV sales up 170%, reaches installed base of 6.8 million AirPlay-ready HDTVs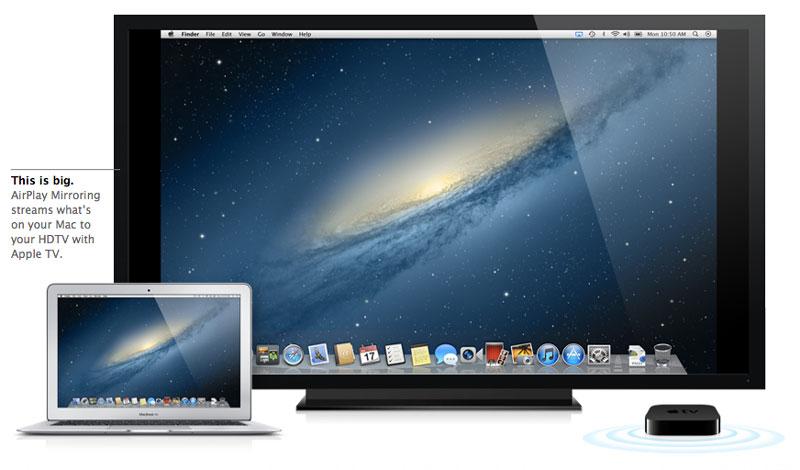 AppleInsider may earn an affiliate commission on purchases made through links on our site.
Quarterly sales of Apple TV reached 1.3 million units in the June 2012 quarter, up 170% over the previous year and bringing fiscal year sales of the device to 4 million.
Apple TV sales "were pretty incredible," the company's chief executive Tim Cook said during the company's quarter conference call.
"It's still at a level we would call a hobby," Cook stated, before repeating another line he's often used to describe the company's experimental strategy for entering the living room: "we continue to pull the strings to see where it takes us."
However, Cook also noted, "we don't want to keep around projects that we don't believe in. There's a lot of people here that are believers in Apple TV. We continue to invest in it and see where takes us," later reiterating, "we think it will lead us somewhere."
Cook added that "4 million is not a small number. It's small relative to iPads and iPhones, perhaps, but it's not a small number. And there's a lot of believers in it."
Apple only mentioned its sales of the Apple TV device after being asked about it in the question and answer session with analysts following the prepared statements that detailed every other aspect of the company's business.
Sales of Apple TV reach 6.8 million as AirPlay attracts attention
In fiscal 2011, Apple sold 2.8 million of the devices, which allow users to watch their existing iTunes content on an HDTV, shop for movies, and access specific services including Netflix. Sales have accelerated since Apple revamped the device to support higher resolution 1080p content in March of this year.
Additionally, over the last year Apple has promoted AirPlay as a significant new feature for Apple TV, with support for mirroring the displays of the latest iPhone and iPad models, and wirelessly beaming iTunes playback to a TV from any modern iOS devices and Macs.
Macs running OS X 10.8 Mountain Lion will be able to use AirPlay to distribute audio playback to remote speakers through Apple TV, and Macs introduced in the last year and a half will also support wirelessly mirroring their audio and video to an HDTV using the set top box (above).
Two months ago at the D10 conference, Cook stated. that Apple TV had already sold 2.7 million units in just the first five months of the year. With one quarter left in Apple's fiscal 2012, it appears set to more than double last years' sales.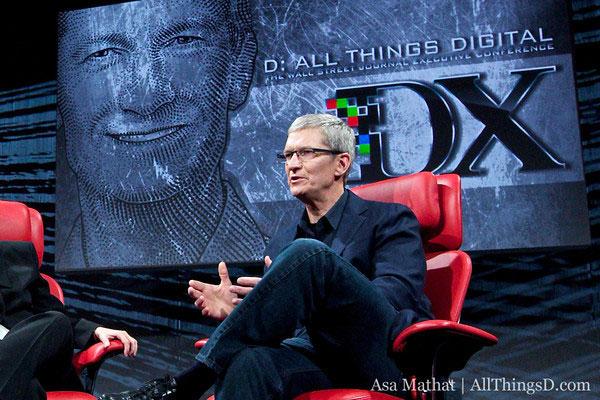 Apple has now sold 6.8 million Apple TV units since switching over to an iOS-based, $99 model. In contrast with similar offerings, Google TV sales have been estimated to have flopped at the 0.5 to 1 million mark after a bold debut last year didn't materialize in sales. Roku has reported sales of about 2.5 million of its low priced, Netflix-oriented TV boxes.