Samsung's evidence destruction will be factor in upcoming trial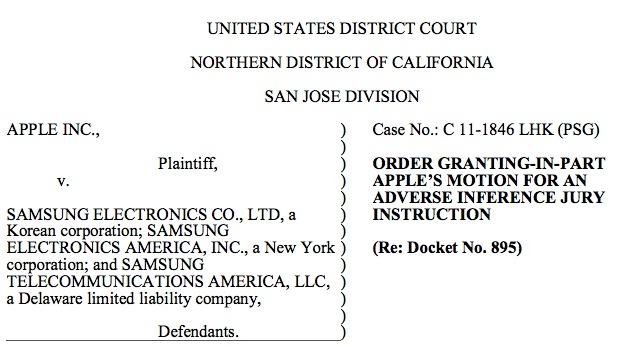 AppleInsider is supported by its audience and may earn commission as an Amazon Associate and affiliate partner on qualifying purchases. These affiliate partnerships do not influence our editorial content.
A federal judge on Wednesday agreed with Apple's request to inform jurors of Samsung's practice of routinely destroying documents which may have been germane to the two companies' California court case scheduled to start next week.
U.S. District Court for the Northern District of California Magistrate Judge Paul S. Grewal said jurors can draw an "adverse inference" from Samsung's auto-deletion of e-mail correspondence Apple sought as evidence in the dispute's pre-trial process, reports Bloomberg.
According to the cases' referral judge, Samsung's policy to auto-delete e-mails on a "rolling basis" as a in-built function of the company's "mySingle" mail system resulted in a similar ruling against the Galaxy maker seven years ago. In the Mosaid v. Samsung case, the District of New Jersey concluded that after "Samsung's practices resulted in the destruction of relevant emails, and that 'common sense dictates that [Samsung] was more likely to have been threatened by that evidence,' Mosaid affirmed the imposition of both an adverse inference and monetary sanctions."
The "mySingle" e-mail system is a web-client first devised in 2000 by Samsung subsidiary Samsung Data Systems and went live across the company's entire network in 2001. Court documents note "mySingle" adheres to "a general guideline [that] calls for all e-mails to be automatically
deleted after the passage of two weeks" without exception.
Samsung argues the auto-delete protocol avoids the theft of confidential data when a computer is lost or stolen and is cheaper than using a 30-day retention period. The only effective way to continually save messages is to click a "save" button in the web client every two weeks. Samsung claims the policy is in line with Korean law.
For its part, the Sourth Korean electonics giant did issue litigation hold notices to staff in 2010 before litigation began which instructed employees to "preserve any and all such documents that may be relevant to the issues in a potential litigation between Samsung and Apple until it is fully resolved." An updated message was again sent in April of 2011 when litigation started in earnest to some 23,000 workers.
While Samsung's effort is commendable, Apple argues that the company's responsibility to save evidence began when it was presented with infringement contention claims in August of 2010. The Galaxy maker also claims it had no knowledge of Apple's impending suit.
The court agreed with Apple and notes Samsung cannot "tout its prudence and responsibility" in its effort to save e-mails while at the same time arguing "it was ignorant of the possibility of litigation pre-complaint."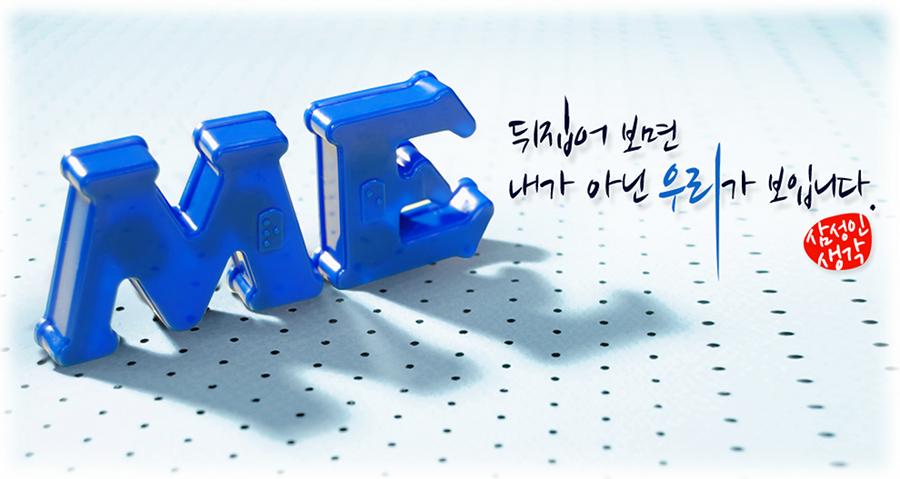 Samsung's mySingle web-client portal. | Source: Samsung
More pressing an issue is the "mySingle" e-mail system implementation which possibly destroyed an untold number of documents pertinent to the case. Judge Grewal makes special mention that the few Samsung employees who used Microsoft's Outlook mail client, which isn't managed by the "mySingle" protocols, managed to turn in thousands of messages while department heads using the proprietary system handed over next to nothing.
"While the nature of the auto-delete function is such that the court will never know how much relevant material was lost, the court cannot ignore the statistical contrast depicted above," Judge Grewal writes.
As a majority of the products alleged to have infringed on Apple's design patetns were released prior to Apple's April 15, 2011 suit filing, the most relevant e-mails were likely deleted.
"Rather than building itself an off-switch — and using it — in future litigation such as this one, Samsung appears to have adopted the alternative approach of 'mend it don't end it," Judge Grewal wrote in his order. "Samsung's mend, especially during the critical seven months after a reasonable party in the same circumstances would have reasonably foreseen this suit, fell short of what it needed to do."
Judge Grewal admits the discovery process is far from perfect but the actions, or lack thereof, taken by Samsung cannot be overlooked. He goes on to order the adverse jury instructions but leaves it up to jurors to decide whether the issue should factor into their final verdict.
From the jury instructions:
Samsung has failed to prevent the destruction of relevant evidence for Apple's use in this litigation. This is known as the "spoliation of evidence."
I instruct you, as a matter of law, that Samsung failed to preserve evidence after its duty to preserve arose. This failure resulted from its failure to perform its discovery obligations.
You also may presume that Apple has met its burden of proving the following two elements by a preponderance of the evidence: first, that relevant evidence was destroyed after the duty to preserve arose. Evidence is relevant if it would have clarified a fact at issue in the trial and otherwise would naturally have been introduced into evidence; and second, the lost evidence was favorable to Apple.
Whether this finding is important to you in reaching a verdict in this case is for you to decide. You may choose to find it determinative, somewhat determinative, or not at all determinative in reaching your verdict.
Apple v. Samsung is slated to begin on Monday, July 30 in San Jose, California under the oversight of Judge Lucy Koh.