Judge says Samsung's accusations that Apple doctored evidence "not credible"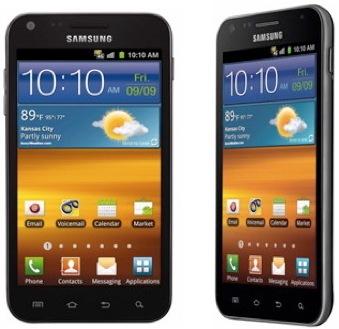 AppleInsider may earn an affiliate commission on purchases made through links on our site.
Samsung objected to a photo of the Epic Touch 4G Apple presented as evidence of design infringement this morning, claiming the image was altered to look more like the iPhone. But Judge Koh overruled the objection, stating that Samsung's claim lacked credibility.
The image at issue depicted the Samsung phone with an icon layout very similar to the iPhone's, which Samsung objected to, stating that the device does not look like that out of the box.
Samsung then presented its own image with a different on-screen appearance, saying it had taken the photo on Sunday to represent what the phone looks like right out of the packaging.
However, Judge Koh took issue with Samsung's photo, noting that it lacked features Samsung said were present on its phones out of the box, including the Google search widget.
"Why does your homescreen not show the Google search box when you're telling me the phone has the Google search box," the judge asked Samsung's legal team, according to a report by the Verge.
She then pointed out that the photo depicted yesterday's date, prompting Samsung's attorney to admit that the photo had not been taken the day he had earlier stated.
"There has been no manipulation," Apple's attorney Michael Jacobs stated,. "We've been rigorous about that."
When asked if Apple had changed the phone's icon layout or had otherwise tampered with the device to make it look more like its own products, Jacobs answered, "no."
"I find it not credible that Apple tampered with these phones," Judge Koh stated in overruling Samsung's objection.
"I'm not going to have this happen again," she said, insisting that both parties come to agreement in advance the images they will present.
Late last week, Apple identified several examples of exhibits created by Samsung that that the company described as "misleading."
Apple said Samsung had altered depictions of its "accused devices" to "remove the screen, which may distract the jury from the asserted design," added graphics "that obscure portions of the accused devices, distracting from the overall impression of the accused designs," used images that "are not to scale or are misleadingly scaled," and "only show partial views of the asserted designs and trade dress."
Samsung earlier insinuated Apple had "reportedly doctored evidence," alluding to accusations made by an Android enthusiast blogger regarding a separate case between the two companies in Germany. That issue alleged that Apple had intentionally modified the aspect ratios of graphics to make the Galaxy Tab look closer to the iPad.