Apple's 'Wi-Fi Plus Cellular' option in iOS 6 to keep apps syncing when WiFi networks choke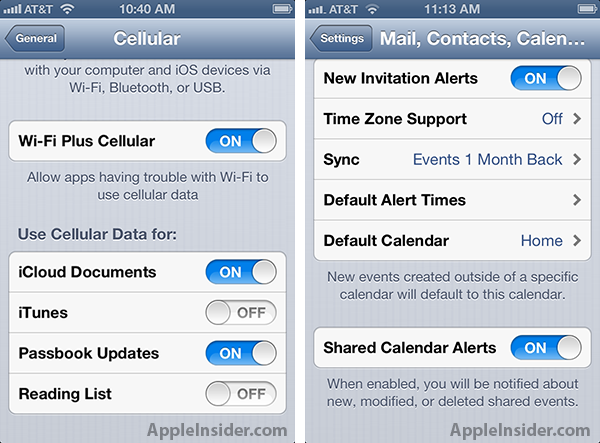 AppleInsider may earn an affiliate commission on purchases made through links on our site.
If you've ever jumped onto a WiFi hotspot from your iPhone to grab a faster connection only to see it bog down and grind to a halt moments later, Apple feels your pain.
A new feature that appears to be making its way to iOS 6 this fall aims to automatically detect these hiccups and toggle your iPhone back to cellular data until the WiFi network clears up. This way, some of your most important data and applications will keep on syncing.
Dubbed 'Wi-Fi Plus Cellular,' the feature is listed under General->Cellular systems setting pane in the latest beta of iOS 6. If it makes it into the final release of the software, you'll be able to tell your iPhone to automatically revert back to cellular data to keep your iCloud Documents, iTunes purchases, Passbook and Reading Lists up to date.
In much the same way, it will also attempt to keep your FaceTime video conferences from dropping on an iPhone 4S or greater (the FaceTime toggle does not show up on iPhone 4 or earlier). It's not yet clear, however, how individual carriers will handle cellular data use for FaceTime, as an earlier finding from within the iOS 6 betas indicated that AT&T may charge for the capability, which is currently limited to WiFi in iOS 5.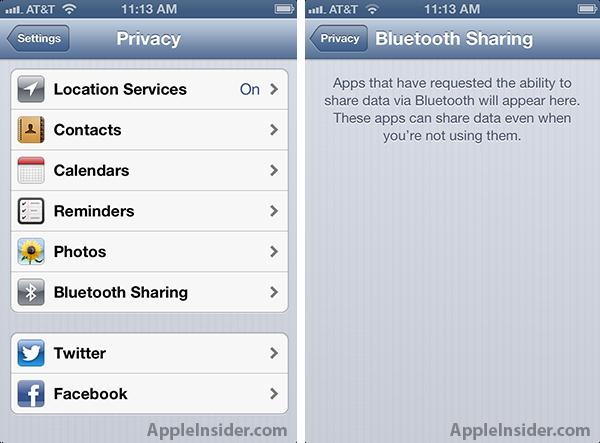 Either way, the potential new feature underscores Apple's drive to equip customers with the best possible user experience where things 'just work.' It's joined by other additions in the latest iOS 6 beta that are similarly designed to keep users connected, including a Bluetooth Sharing feature and an option to be notified when someone subscribed to one of your shared calendars makes an update.