Apple "rubber-banding," "pinch-to-zoom" patents challenged by Samsung witnesses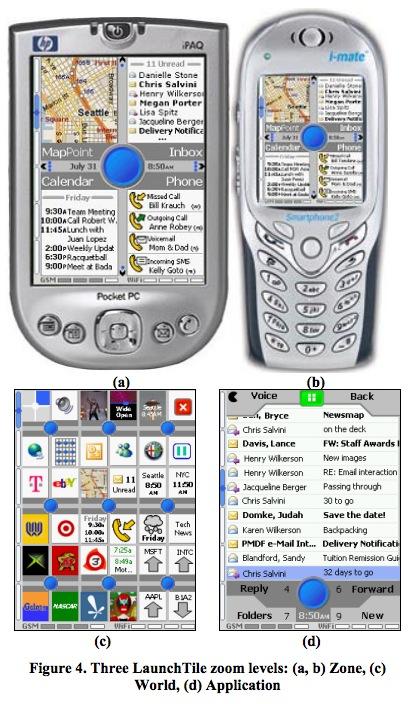 AppleInsider may earn an affiliate commission on purchases made through links on our site.
Samsung on Monday mounted its defense in the ongoing Apple v. Samsung patent trial, with the pair of "fact witnesses" giving testimony regarding alleged prior art to Apple's "rubber-banding" and "pinch-to-zoom" patents.
Samsung is attempting to establish prior art to invalidate Apple's '915 "pinch-to-zoom" and '381 "rubber-banding" patents, which the Cupertino-based company claims is being infringed upon by a number of devices made by the South Korean electronics giant.
Monday's testimony included a pair of fact witnesses who were involved in technology similar to Apple's patents, but completed their research before the iPhone maker patented its inventions, reports CNet.
Taking the stand first was University of Maryland professor and LaunchTile co-creator Ben Bederson, who gave an in-court demo of the UI zooming technology. LaunchTile, a project backed by Microsoft Research, was invented as an alternative smartphone input method which allowed for one-handed operation.
According to Bederson, the technology was released in 2004 to help "people access a lot of information" on mobile devices like the then-popular Palm PDA series of products. LaunchTile and its partner AppLens also aimed to solve issues related to navigation on devices without touchscreens.
As Bederson's demonstration showed, LaunchTile allows a user to navigate 36 on-screen applications with one thumb by zooming in on thumbnail images of mobile apps. The interface zooms in from a 36-app "world view" screen to a so-called "zone view," at which point a user can select from the four tiled on-screen thumbnails to enter "application view." Bederson calls this a "pure zoom" method for selecting a specific application. Simple swipe gestures are also supported by the technology.
With LaunchTile, Samsung sought to invalidate Apple's '381 patent for overscroll bounce, a unique UI feature that alerts a user when the limits of an image or scrollable page are reached. Apple lawyers were quick to point out the differences between Bederson's technology and the '381 patent, including LaunchTile's "snap back" feature not being present when the edges of application tiles are reached.
Samsung's second witness was Adam Bogue, creator of Mistubishi Electric Research Laboratories' DiamondTouch display table. The projector-based table is akin to Microsoft's original Surface in that it supports multi-touch gesture inputs to manipulate displayed imagery. Bogue notes the technology was created with collaboration in mind, allowing users to gather around a digital table to discuss ideas.
DiamondTouch's primary gesture was called FractalZoom which used a single touch for scrolling and two fingers for pinch and zoom. Interestingly, Bogue claims he demoed the multitouch tech to Apple hardware engineers in 2003, though the meeting was fruitless. Samsung did, however, submit a number of e-mails Bogue kept concerning the Apple demo as evidence.
While DiamondTouch was presented as a challenge to Apple '915 "pinch-to-zoom" patent, a follow-up technology called TableCloth was also submitted to invalidate the '381 patent. TableCloth, built for Adobe Flash, featured a bounce-back animation for images dragged offscreen. Bogue claims the technology was available for viewing on the company's multitouch-enabled PCs stationed in MERL's lobby.
Apple v. Samsung will return to court on Tuesday with more Samsung witness testimony, while both parties are expected to wrap up arguments next week.