Apple scrambled to buy AuthenTec to get its fingerprint scanner into new devices

Apple's $356 million acquisition of fingerprint sensor maker AuthenTec was the result of mad scramble to forge a licensing agreement with the company before ultimately determining that the technology was so key to future developments that it made the most sense to buy all of the firm's intellectual property outright and immediately.
Apple begins licensing talks with AuthenTec
Apple's unexpected acquisition of the Florida based AuthenTec last month gave the iPhone maker a portfolio of patents and control of its supply of fingerprint sensors, touch chips and related security technologies. However, a recent filing with the United States Security and Exchange Commission by AuthenTec, cited in a report by TNW, reveals a heightened sense of urgency by Apple to gain access to the company's technology as soon as possible.Â
According to the filing, AuthenTec first began floating a new technology to "several leading consumer electronics companies," likely including its existing component customers Alcatel-Lucent, Cisco, Fujitsu, HBO, HP, Lenovo, LG, Motorola, Nokia, Orange, Samsung, Sky, and Texas Instruments.
None of the companies AuthenTec approached expressed an interest in developing the technology apart from Apple, which began a conversation with the firm late last year. AuthenTec noted that the main reason Apple was the only interested party appears to be the cost involved.
Authentic also stated that while "multiple parties approached the Company regarding possible strategic transactions over the last two years," those "approaches never developed past preliminary conversations and preliminary exchanges of confidential information about the Company."
Negotiations between AuthenTec and Apple began in February 2012 and initially involved a licensing agreement that attempted to hammer out how much of its Intellectual Property AuthenTec would make available to Apple, and how much of its engineering resources would be devoted to developing the technology to fit Apple's needs.
Apple jumps to acquisition talks
The two parties couldn't reach an agreement on licensing terms by the end of March. On May 1, Apple dramatically shifted the scope of the deal by notifying AuthenTec that now planned to acquire the company in its entirety. Apple offered a 15 percent premium over the company's market capitalization ($7.00/share), a price the iPhone maker said "other potential buyers would be unwilling to pay."
Since 2009, Apple has only acquired a dozen other smaller companies. A quarter of these highly selective, strategic moves involved mapping companies, resulting in the new Maps features that will appear in iOS 6.
Most of Apple's other known acquisitions were also rapidly converted into key product features, from Lala (which made its way into iTunes Match) to Quattro Wireless (iAd) to Polar Rose (camera face recognition), IMSense (iPhone HDR) and Siri. The rest involved processor and chip design firms that rapidly made their way into the silicon of iOS devices.
Talks fall back to licensing, remain urgent
Just one day after informing AuthenTec that it planned to purchase the company, Apple contacted it again, describing its purchase offer as "very attractive" and warning the company that it would have difficulty bringing its new technology to market because Apple's competitors "have dozens of different smartphone platforms, in contrast to Apple's unique narrow product platform, which allows for unity of design in component parts across significant unit volumes."
Apple also an expressed urgency in gaining access to AuthenTec's technology related to "product plans and ongoing engineering," leaving the security firm to note in its filing:
"As a result of its focus on timing, Apple's representatives also informed the Company that Apple would not participate in an auction process and would rescind its proposal if the board decided to solicit alternative acquisition proposals for the Company. Mr. Ciaccia responded that he would convene a board meeting to discuss the proposal and would revert to Apple with the board's position on Apple's proposal."
AuthenTec subsequently contacted Apple with a $9.00/share counteroffer, to which Apple initially responded it would pay no more than $8.00/share. It then halted further acquisition talks due to concerns that were raised during its due diligence process. Despite the acquisition issues, Apple remained focused on working with the company in a licensing agreement to bring its technology to market.
In July, AuthenTec told Apple it had resolved the issues holding up an outright acquisition, and serious negotiations resumed, although AuthenTec remained open to unsolicited bids from another companies during the talks. AuthenTec noted:
"Apple emphasized its requirement that the development of the technology would not be interrupted regardless of whether the proposed transaction was completed. On the evening of July 19, the parties agreed to the key terms of the IP agreement and the development agreement."
License now, acquire ASAP
AuthenTec and Apple ultimately reached an acquisition deal where Apple would pay $8.00/share, a 58 percent premium over the company's July 26 stock valuation. After a vote by shareholders to approve the deal, AuthenTech would merge with Bryce Acquisition Corporation, a wholly owned subsidiary of Apple Inc based in Delaware "formed by Apple solely for the purpose of entering into the acquisition." The BAC would then be dissolved, resulting in AuthenTec being an Apple subsidiary.
During the approval process, Apple also agreed to pay $20 million for the "right to acquire non-exclusive licenses and certain other rights with respect to hardware technology, software technology and patents of the Company" including "commercialization of 2D fingerprint sensors for use in or with Apple products," with an option to extend the licensing agreement perpetually for $115 million. Apple also spent $7.5 million for AuthenTec to "perform certain non-recurring engineering services."
If for any of several reasons the acquisition was not approved or canceled by either party, AuthenTec would either pay Apple a termination fee of $10.95 million, or Apple would pay the firm $20 million to back out. However, "the Company and Apple are working to complete the merger as quickly as possible," the filing noted.
What did Apple want so badly?
In the filing, AuthenTec described its own business as providing "a series of products including fingerprint sensors, software and intellectual property that provide security, convenience, personalization and navigation features in such end-use products as PCs, tablets, smartphones, printers, network servers and gateways."
It added, "our portfolio of products has significantly expanded during the past two years and now includes smart fingerprint sensors, area sensors, fingerprint sensor chipsets and modules, USB fingerprint readers, identity management software and embedded hardware and software products and services."
Fingerprint scanners have been commonplace on Windows PC notebooks for at least five years. Last fall, Fujitsu incorporated AuthenTec's fingerprint scanner on its Regza Android-based smartphone for DoCoMo in Japan, enabling users to unlock the screen without using either a passcode, finger gesture or the much maligned "face recognition" feature Google debuted last fall in Android 4.0 "Ice Cream Sandwich" (Fujitsu's new phone uses Android 2.3; just 16 percent of Android's installed base has a newer version).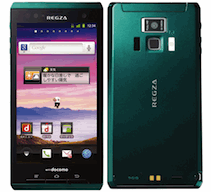 Basic fingerprint authentication
Fingerprint scanners on a new iPhone, iPad or Mac would enable users to login without remembering a long password. On a mobile device, fingerprint scanners can also be used to secure mobile transactions, adding a second authentication factor of proving "what the user is" (via a fingerprint) to "what the user knows" (such as a password) and or "what the user has" (such as a barcode presented by Passbook or a potential new NFC chip).
This type of "multiple factor" authentication could also be used to enhance security for iTunes and App Store purchases and when connecting secure apps such as banking or email. If the user's password is guessed or their phone is stolen, there's still another hurdle for thieves to jump in supplying a fingerprint scan.
Apple could even prevent iPhones from being shut off unless a fingerprint is scanned first, thwarting thieves from being tracked with "Find My iPhone" by forcing them to disassemble the device to kill the power instead of simply turning it off. But these features are not new, and certainly didn't require Apple to initiate one of its largest acquisitions ever just to obtain.
The following report describes the unique technology Apple was so adamantly interested in acquiring for its upcoming products.