Apple could be key for big media to monetize the small screen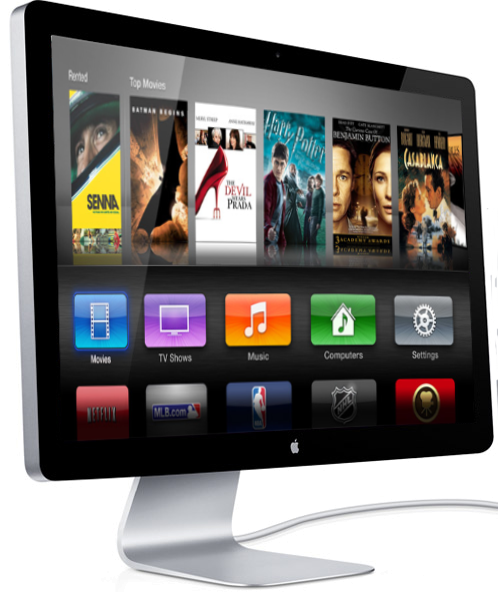 AppleInsider is supported by its audience and may earn commission as an Amazon Associate and affiliate partner on qualifying purchases. These affiliate partnerships do not influence our editorial content.
If traditional media outlets want to begin making more money from "small screen" viewing via devices like iPads, smartphones and notebooks, their best bet may be to align with Apple, one analyst believes.
Ben A. Reitzes with Barclays Capital said in a note to investors on Tuesday that the trend toward so-called "small screen" viewing on portable devices beyond the living room HDTV is providing less advertising revenue to big media companies than traditional "big screen" viewing through cable TV. That issue may force media companies to align with Apple on a new set-top box the company is said to be pursuing.
"Apple may hold the cards in being the only company that can fully monetize the small screens for big media companies," Reitzes wrote. "The risk of not partnering with Apple is that as young people may 'cut the cord' given the cost of cable that a screen connected to an Apple TV with AirPlay can provide a substantial array of content."
Last week, The Wall Street Journal revealed that Apple is working on a new set-top box device with expanded functionality over its current iOS-based Apple TV. Apple's plan for new hardware would reportedly feature an advanced cloud-based digital video recorder that would blur the lines between live content and video available on demand.
Apple's cloud-based DVR capabilities would allow users to access their content stored on off-site servers. That would go well beyond the current Apple TV, which only streams content from iTunes, Hulu and other Internet services, as well as a user's home video library.
But in order to carry out its alleged vision, Apple first needs to reach deals with content providers. Thus far, Apple has yet to secure the appropriate deals with any cable operators, potentially because of a reluctance to grant Apple access into the live TV space.
While cable operators and content owners may currently be reluctant to work out a deal with Apple, Reitzes believes they may eventually be forced to make a deal in attempt to stop the trend of "cord cutting," in which some consumers have opted to ditch cable TV subscriptions entirely.