Apple in talks with cable providers over set-top box that handles live TV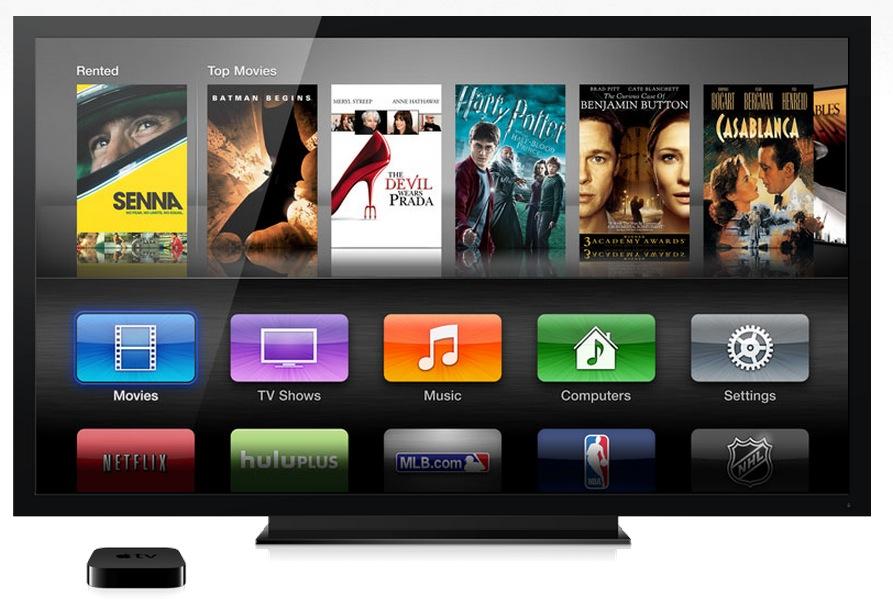 Apple may be taking their self-described Apple TV "hobby" a step further as new reports claim the company is in talks with major cable providers, asking them to let consumers use an Apple-branded set-top box to view live television and other video content.
According to people familiar with the talks, Apple has yet to reach a deal with any of the cable operators, possibly because of a reluctance on the part of the providers to let the tech giant into the live TV space, reports The Wall Street Journal.
The sources go on to say the technology involved in the proposed box could feasibly fit inside a television, though it is unclear what features are covered in Apple's plans. Currently, the Cupertino company sells the $99 Apple TV, a small black device that streams content from the internet, iTunes, Hulu and other sources, as well as from compatible devices like the iPad over AirPlay. Apparently the set-top box in discussion would add to those capabilities by allowing users to view live content.
In addition to the pressure from cable companies, which are hesitant to have their power eroded much like the record and wireless industries, Apple must face the challenge of getting consumers to purchase a box outright instead of renting it. Traditionally, cable subscribers rent their boxes directly from a cable provider for a nominal fee, but Apple would take on a model akin to TiVo's which hasn't made much of a dent in the market.
One of the sources claims Apple has been toying with the idea of building a cable box for over two years, before the company revamped the Apple TV into a small streaming device. Late Apple cofounder and CEO Steve Jobs reportedly cooled to the idea, noting that partnering with regional cable operators could cause issues because of their limited reach. Also at issue is that entertainment companies own a large portion of what is broadcast, not the cable operators, according to two sources.
Interestingly, one of the people familiar with the talks claims Apple has discussed interest in being an exclusive provider of set-top boxes using internet protocol tech, something the company has some expertise in given its previous Apple TV iterations.
Apple's current Apple TV is limited to streaming content. | Source: Apple
During the company's third fiscal quarter conference call in July, it was revealed that some 1.3 million Apple TVs were sold during the three month period, up 170 percent year-to-year. At the time, the total number of Apple TVs sold through the 2012 fiscal year stood at over 4 million units with an installed base of 6.8 million, a result that CEO Tim Cook called "pretty incredible."
Wednesday's news comes after Apple CEO Tim Cook met with Time Warner Cable chief executive Glen Britt at the annual Sun Valley media conference in July. According to the sources, Time Warner is one of the cable companies Apple is currently talking to over the mysterious set-top box.