Alleged Apple 'iPad mini' cases show rear camera, mystery hole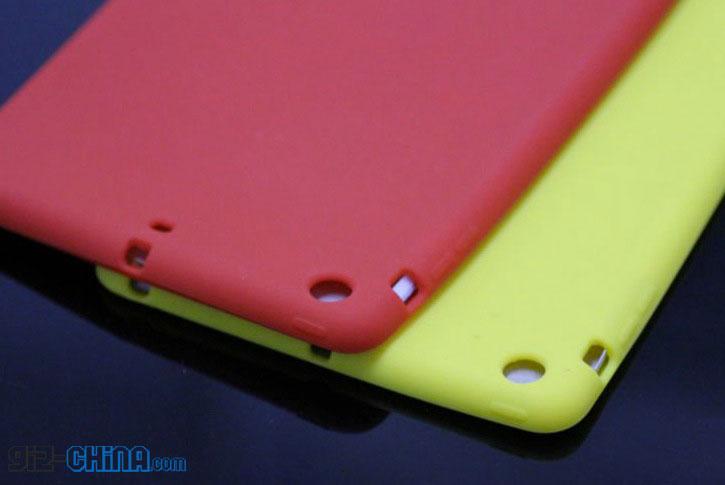 A handful of third-party cases from overseas allegedly designed to fit Apple's rumored "iPad mini" feature space on the back for a rear-facing camera, as well as a mysterious tiny hole at the center.
The protective cases were discovered and highlighted on Friday by Giz-China.com, and show space for a camera at the top left of the device. That suggests that like all other portable iOS devices, including the iPhone and iPod touch, the smaller iPad will feature a rear-facing camera.
Also shown on the cases is a small, centered hole atop the back. That's consistent with leaked parts claimed to be from Apple's next iPhone which also show a new mystery hole on the back of the device, located between the camera lens and LED flash.
It has been speculated that the space on the new iPhone could be for a new rear-facing microphone that would improve audio quality when shooting video. It's possible that the empty space on the third-party cases purportedly for Apple's smaller iPad could also be accommodating for a new rear-facing microphone.
Another case available for sale includes a rendering of Apple's rumored smaller iPad featuring both the smaller dock connector as well as a forward-facing FaceTime camera.
Last month, alleged engineering samples of Apple's smaller 7.85-inch iPad appeared online and showed off the use of a smaller dock connector, but gave no indication of a rear-facing camera or microphone. The rumored device was shown to be noticeably thinner than Apple's current third-generation iPad with Retina display.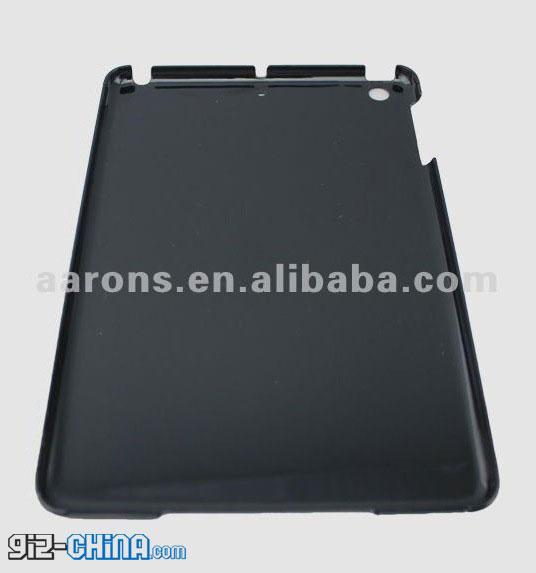 However, one alleged rear casing for Apple's "iPad mini" which surfaced earlier this month did not show a rear-facing camera or the mystery space found in the new third-party cases. But that alleged part also lacked the legally required technical info and disclaimer text usually found on the back of Apple's devices, casting some doubt on the part's authenticity.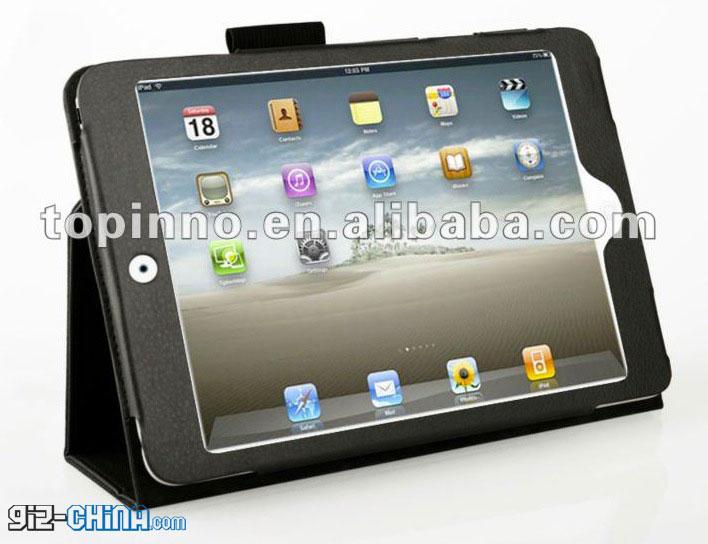 Rumors have pegged Apple's smaller iPad to launch in October ahead of the holiday shopping season. It's been suggested that Apple may hold a separate media event from its anticipated Sept. 12 unveiling of a new iPhone to launch a smaller iPad model.