Non-functioning Apple I to be auctioned off in October, expected to net $127K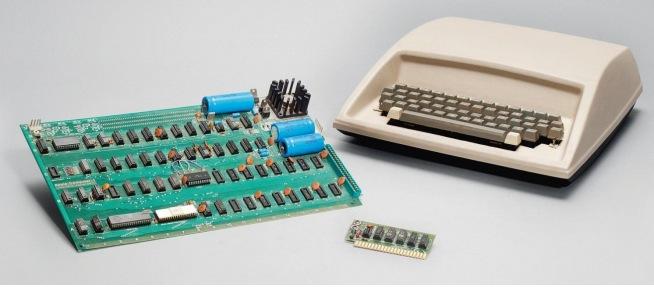 Christie's on Tuesday announced it will be putting a rare Apple I motherboard on the block at an upcoming sale in October, expecting the piece of personal computing history to fetch up to $127,000.
The non-working motherboard, from the estate of former Apple employee Joe Copson, bears the serial number 22 and is expected to fetch between £50,000 and £80,000 ($79,180 to $126,694 at current rates), notes The Mac Observer.
While in good aesthetic condition, the motherboard represents the first piece of hardware built by Apple in 1976. Conceived by former company cofounder Steve Wozniak with help from the late Steve Jobs, the hand-built Apple I is widely credited as being one of the world's first and most significant personal computers.
It is estimated that 200 copies of the Apple I were produced, though only six of the about 50 left intact are known to be in working condition. At the time it first went on sale, the completed motherboard commanded a price of $666.66 without power supply, display, keyboard or housing.
According to James Hyslop, Christie's Scientific Specialist, "This is the computer that started Apple, now recognized as the most valuable company in the world; its significance in making computer technology accessible for all cannot be undervalued."
Apple I to be sold by Christie's in October. | Source: Christie's
The auction house sold a another Apple I in November 2010, managing to get $174,000 ($213,600 after taxes) for the rare example.
Christie's latest Apple I auction is part of the Travel, science and natural history sale and is scheduled for Oct. 9.