First pictures of alleged next-gen iPhone battery compare part with iPhone 4S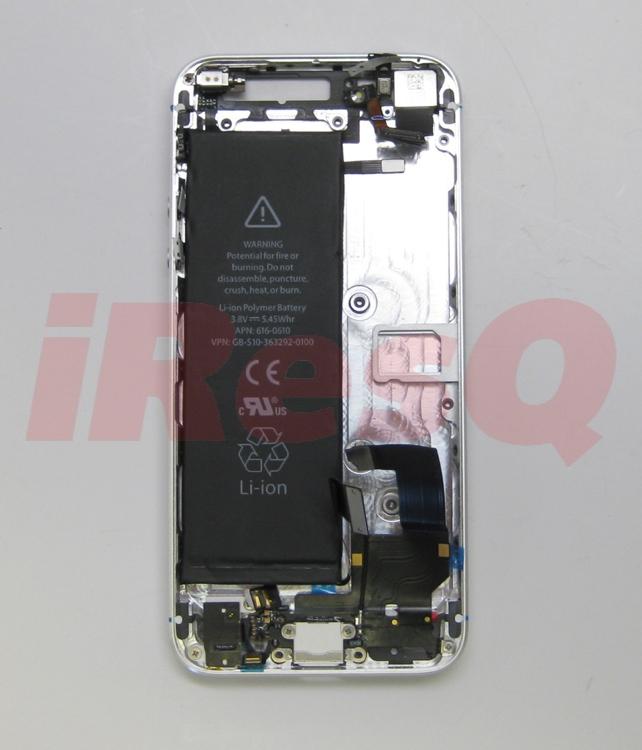 A fresh set of images posted on Tuesday claim to show the battery Apple will use in its upcoming iPhone, and offer a size comparison with the unit found in the current iPhone 4S.
Coming on the heels of Apple's Sept. 12 special event announcement many believe is related to a next-generation iPhone, the images from repair site iResQ (via MacRumors) claim to show the handset's battery, one of the last remaining parts to be photographed amid a firestorm of supposed leaks.
The battery is apparently a "perfect fit" with the previously-leaked "uni-body" chassis, with the alleged part taking residence to the left of the logic board which was also recently pictured in August. In a side-by-side comparison with its current-generation counterpart, the supposed next-gen battery is taller and claims an output of 5.45 watt-hours at 3.8 volts, slightly higher than the 5.3 watt-hours at 3.7 volts on the iPhone 4S.
According to the repair firm, the so-called iPhone 5's battery is a little less than one half inch taller than the iPhone 4S unit, with both parts appearing to have equal thickness. The new battery also uses a different connector that is located opposite to the one on the iPhone 4S, most likely a result of the part's new positioning.
Image of purported iPhone 5 battery. | Source: iResQ
If the images are legitimate, Apple appears to be taking advantage of the extra internal space created by a switch to a larger 4-inch screen. While the exact power requirements of the expected in-cell display are unknown, the sixth-generation iPhone may see similar battery life when compared to current models due to power hungry LTE chips thought to be included in the upcoming handset.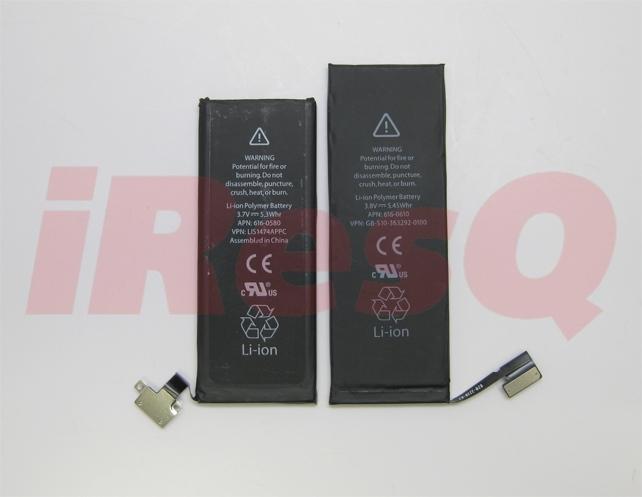 Apple is widely expected to unveil the next-generation iPhone at a Sept. 12 event, the invitations for which just went out today. The simple invites read "It's almost here" and include the number "12" denoting the event's date as well the number "5," possibly pointing to the official name of Apple's upcoming handset.