Alleged photos of next-gen iPhone logic board reveal internal chip layout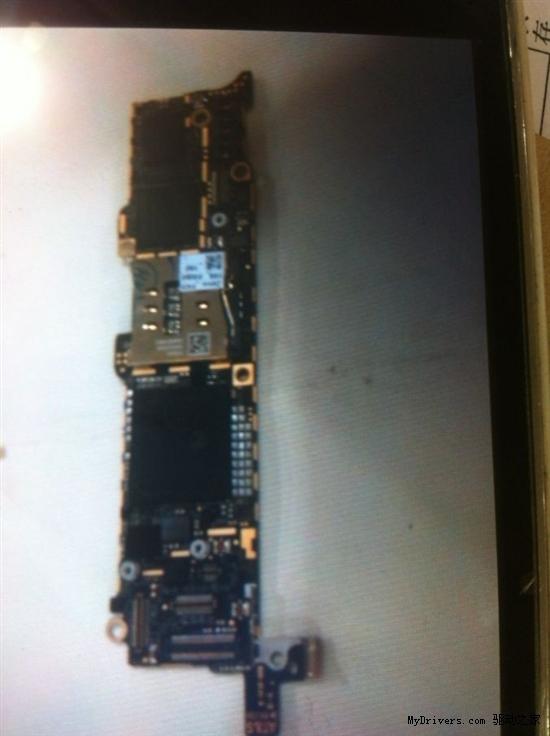 AppleInsider is supported by its audience and may earn commission as an Amazon Associate and affiliate partner on qualifying purchases. These affiliate partnerships do not influence our editorial content.
Images claim to show a purported next-generation iPhone logic board with EMI shielding removed, giving a closer look at the internal layout of the rumored handset's chipsets.
The somewhat blurry photos from Chinese site Sina.com (via Macrumors) depict what looks to be a logic board similar in shape to another reportedly leaked part which surfaced a little over one week ago.
Unlike the first "leak," however, Wednesday's photos show a logic board without the protective EMI shielding found in most portable electronic devices, allowing a slightly better view at what circuitry Apple intends to use in the upcoming device. While the general layout can be distinguished, no component manufacturing marks or labels can be made out due to the blurriness of the image. It is also possible that markings have been removed or are not present if this particular part is a prototype.
The component appears to be incomplete as it lacks a processor, RAM and communication chips, among others, possibly hinting that the part came from an upstream supplier. The source of the photo claims Apple will be employing the same A5X chip seen in the third-generation iPad, though no mention was made as to the specific tweaks the company would employ to the system-on-chip silicon given the reduced performance requirements.
The new images come just hours after photos of a the handset's alleged USB cable with smaller dock connector hit the web. That part is consistent with a number of previously reported "leaks" concerning Apple's move to a more compact 9-pin connector.
Apple is widely expected to launch the next-generation iPhone at an as-yet-unannounced Sept. 12 special event, with pre-orders starting the same day for delivery on Sept. 21.