Launch of Apple's new iMac lineup is 'imminent' - report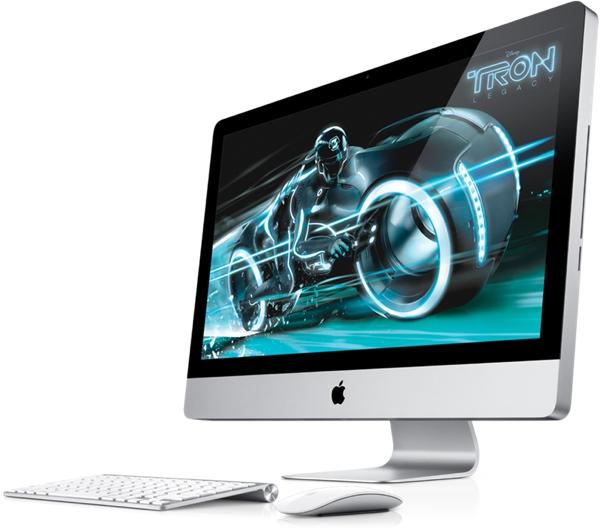 Apple is set to launch a new lineup of iMac desktops in the near future, with a debut now "imminent," according to a new report.
Citing "multiple sources," Clayton Morris of Fox News reported on Friday that Apple is prepared to launch new models in the near future, but declined to offer a specific timeframe. He cited as recent evidence the fact that supply of Apple's larger 27-inch iMac models has been dwindling at Apple's retail stores and third-party resellers.
"It's possible the iMac announcement could happen at the rumored October iPad mini announcement, but I'm not holding my breath for that," Morris wrote. "Apple has been known to update the desktops without much fanfare."
Analyst Ming-Chi Kuo said late last month that two new iMac models would be among 8 new product launches from Apple this fall. He estimated that both a 21.5-inch and 27-inch iMac will be available before the end of October.
However, he also indicated that the new iMacs will not feature high-resolution Retina displays like the newly updated 15-inch MacBook Pro. But the refreshed iMacs are expected to have a redesigned exterior with an improved "full-lamination process" for the screen's cover glass.
That new production method is apparently more difficult for the larger 27-inch iMac, which reportedly has a lower production yield rate than the 21.5-inch model.
The new iMacs are also expected to feature Intel's latest-generation Ivy Bridge processors, as well as USB 3.0 ports and expanded solid-state drive capacities. Morris said Friday that the design will also be slimmer thanks to Apple removing the dedicated optical drive.
Last month, AppleInsider was first to report on configuration files found in Apple's Mountain Lion operating system that make apparent references to an unreleased new generation of all-in-one iMac desktops. Those references make mention of USB booting options that were seen as potentially indicating that the new machines could lack built-in optical drives for the first time.