South Korea called "courageous" for investigating Samsung's patent abuse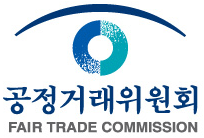 Samsung's "enormous political clout" in South Korea speaks well of the decision by the nation's Fair Trade Commission to investigate allegations of its standards essential patent abuse.
Apple has charged that Samsung is abusing the standards essential patents it has already committed to fair, reasonable and nondiscriminatory licensing terms, and instead using them to block Apple's products from the market, notes patent blogger Florian Mueller
Mueller wrote in a report at FOSS Patents that South Korea's regulatory agency has joined the European Commission in looking into Samsung's efforts to use its standards essential patents to seek injunctions against older iPhone models.
The move follows a Korean court determination that both Apple and Samsung had infringed the other's patents, resulting in national sales injunctions against older models of devices from both companies.
While the injunctions are likely to be stayed while the ruling is being appealed, the decision created the impression that Korea was seeking to maintain an appearance of fairness while also seeking to protect Samsung, a massive conglomerate that makes up 15 to 20 percent of the country's Gross Domestic Product.
Mueller described the decision by Korea's FTC to investigate Samsung as "courageous," given the what he called the "enormous political clout" Samsung has in its home country. He added that it "shows that the Korean government is not prepared to turn its country into a FRAND rogue state only because it may suit Samsung's short-term tactical needs in a global patent spat."
Who is abusing patents?
Mueller also noted a report by the Korean Times that cited U.S. Department of Justice antitrust chief John Read as diplomatically telling Korean delegates at a antitrust conference his "hope" that Samsung "can sell its products in the United States despite the verdict" reached by a U.S. District Court jury that awarded Apple over one billion dollars in damages and returned profits over its patent infringements.
Apple's more outspoken critics (including those who oppose any legal protection for intellectual property) have vilified that jury and its decision, with well known Groklaw blogger Pamela Jones recently castigating the jurors as "little patent fascists" that "failed to fulfill their function," for not determining that all of Apple's patents were invalid.
Jones grew famous for her detailed coverage of the SCO lawsuits which alleged broad copyright claims against Linux users, and has since written extensively about the legal battle between Oracle and Google over Android's infringement of Java copyrights, in both cases conveying a highly negative view of intellectual property holders and a heroic portrayal of the open source projects those cases targeted as infringing.
Blurred lines in the vilification of patent holders
However, the legal battles between Apple and Samsung aren't as easy to simplify down to an open source David fighting back against a dominant Goliath armed with proprietary patents and other intellectual property rights. Both Apple and Samsung are asserting patent rights against each other, and both are seeking sales injunctions against each other's products.
The difference is that Apple is seeking to protect what it views are its original inventions, while Samsung is attempting to leverage its patented contributions to open standards (such as 3G and LTE mobile networking specifications) to extract punitive sales bans and monetary awards that Apple insists are neither fair, nor reasonable nor nondiscriminatory, in hopes that these demands will force Apple to give up all of its intellectual property rights and allow Samsung to continue to use the successful results of Apple's research and development in place of its own, less successful ideas.
While becoming a symbol of "patent oppression" among the critics of patents, trade dress and other forms of intellectual property following the adverse $1 billion verdict in its case with Apple, Samsung itself has also recently taken on its South Korean neighbor LG, alleging that the firm has stolen its own proprietary technology secrets related to OLED HDTV panels, and is demanding millions in damages.
Similarly, while critics of both intellectual property and Apple have painted Samsung's Android software partner Google as the hero in fighting off Apple's intellectual property cases, Google's own Motorola subsidiary has, like Samsung, increasingly stepped up its efforts to block Apple's product sales through standards-essential patent licensing demands, the same behavior that has resulted in patent abuse investigations in the US, EU and now Korea.