Apple on pace to sell 5.1M Macs in September quarter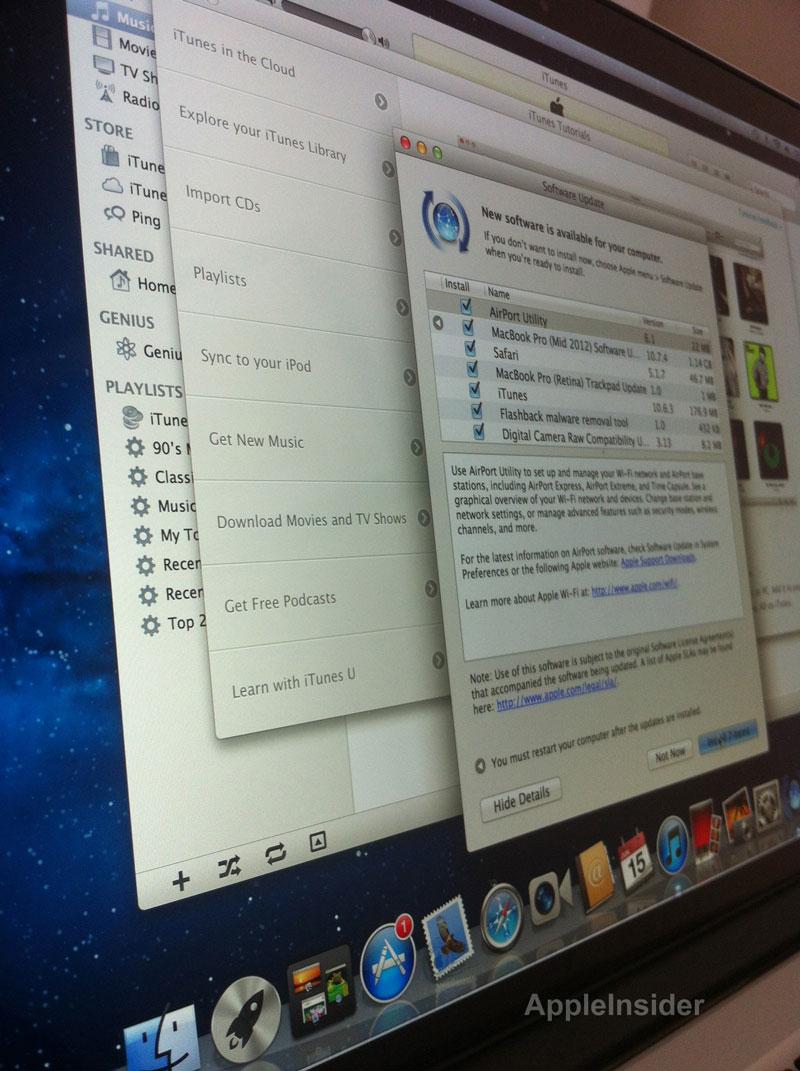 Apple is on pace to see a record breaking September quarter with sales of 5.1 million Macs in the three-month span, according to the latest data.
The projected sales were issued on Monday by analyst Gene Munster of Piper Jaffray, who revealed that the latest domestic sales data from the NPD Group shows U.S. sales down 7 percent year over year through the first two months of the September quarter.
But in both the March and June quarters of 2012, Apple's total sales outpaced NPD's domestic number by 12 percentage points. Based on that Munster, is estimating that Mac sales will be up 5 percent year over year in the September quarter, which would imply sales of 5.1 million Macs.
Apple's previous record for the September quarter came last year, when the company reached sales of 4.9 million Macs. The Mac maker's all-time record came in the holiday quarter of 2011, when Apple sold a total of 5.2 million desktops and notebooks.
While 5 percent growth would propel Apple to a new record September quarter, it's also less growth than the company has been used to seeing in recent years. Munster acknowledged that Mac sales have been weak since the beginning of 2012, but with the importance of the iPhone and iPad to Apple's bottom line, he doesn't think investors should be overly concerned about Mac sales trends.
"More importantly, Apple is holding an event likely for the iPhone 5 on Wednesday, which will be the next significant event for the stock," Munster said, acknowledging the diminishing role the Mac now plays in Apple's business.
But Apple is still expected to have a number of big updates for the Mac this fall, most notably a 13-inch MacBook Pro with Retina display. The high-resolution notebook is said to be joined by an updated iMac lineup that will see thinner designs for the all-in-one desktop.
Mac sales were also given a boost in the June quarter, when Apple refreshed its MacBook Pro and MacBook Air lineups, and also debuted its new high-end 15-inch MacBook Pro with Retina display. The company also opted to streamline its notebook lineup and discontinued the 17-inch MacBook Pro.