Aerial photos show Apple's massive NC solar farm near completion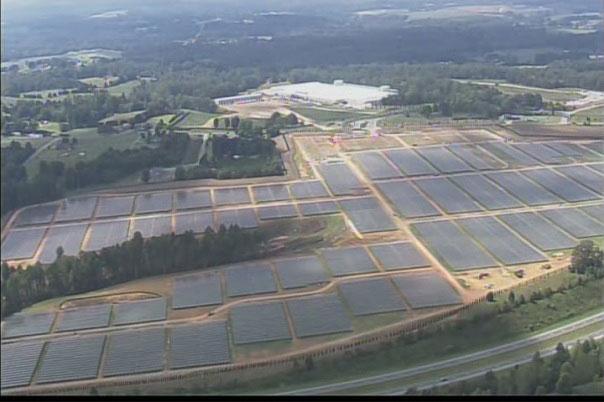 New photos captured from the sky show that Apple's massive solar farm set to power its North Carolina data center is almost finished.
The aerial images were captured by WCNC-TV and published by GigaOm this week. They offer a birds-eye view of the new expansive facility located adjacent to Apple's data center in Maiden, N.C.
The images show that major progress has been made since earlier this year, when Wired commissioned aerial photos of the property. When it becomes operational, the 100-acre solar farm will be the largest of its kind in the country.
The photos show only one of the solar farms that Apple is planning. A second facility, also 100 acres, will also be located a few miles away.
Together, the solar facilities will supply 84 million kilowatt-hours of clean, renewable energy annually. The solar array will allow the data center to use 100 percent renewable energy by the end of this year.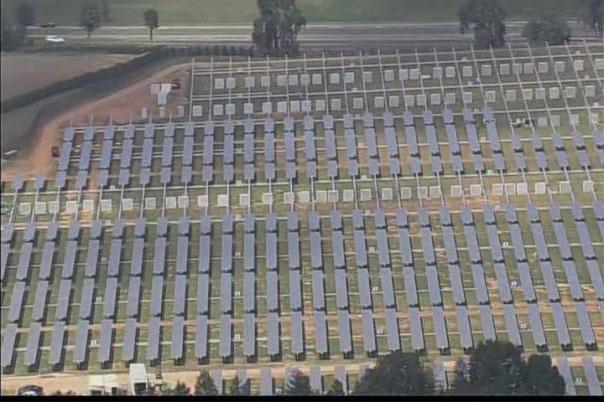 The solar plants will also be supported by a 5-megawatt fuel cell installation that will open later this year. Apple has said it will be the largest non-utility fuel cell installation operating anywhere in the country, and will be powered by 100 percent biogas.
Apple also announced earlier this year that it is working with the a state nonprofit organization to increase local renewable energy production.