First Apple iPhone 5 orders now shipping from China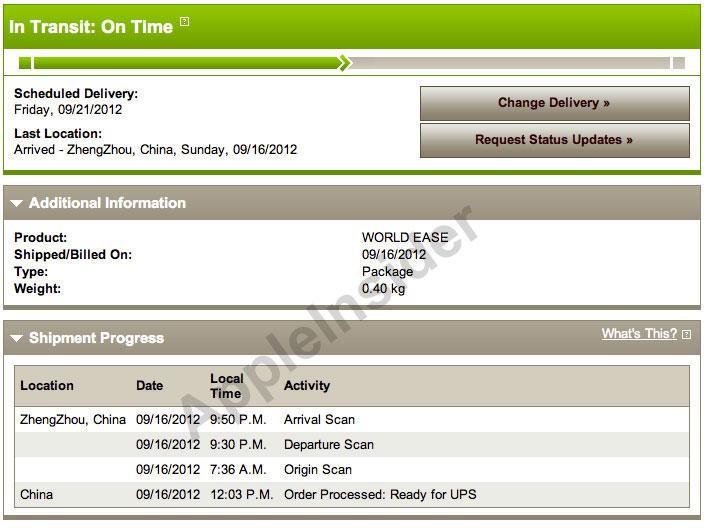 Customers who were among the first to preorder the iPhone 5 from Apple have begun seeing updates that their orders are shipping from China.
While some iPhone 5 orders are now shipping, the packages are still not scheduled to be delivered until Friday, Sept. 21, which is the product's launch date.
One delivery update from UPS provided to AppleInsider shows that the shipment began its transit on Sunday, Sept. 16. The delivery is now on its way from ZhengZhou, China.
Orders at Apple's website are still listed as "preparing for shipment," but some have been able to track their package by using a reference number, such as a cell phone number tied to the order. By searching the reference number, it can be discovered that the product has in fact already shipped.
In years past, a handful of iPhone preorders have arrived earlier than the product launch date. However, almost all orders typically arrive on the advertised launch date.