Holiday iPhone sales projected to reach 46.5M as pundits 'underestimate' Apple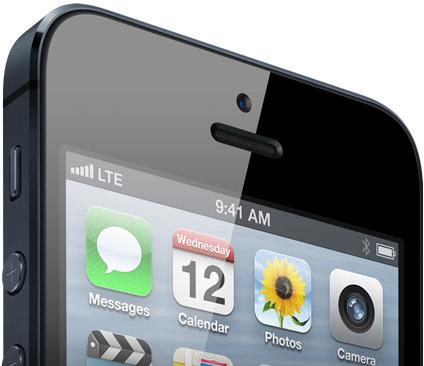 Tech pundits who find the iPhone 5 "boring" are not expected to be in agreement with consumers, who are expected to buy a record 46.5 million iPhones this holiday shopping season.
Analyst Shaw Wu with Sterne Agee raised his December quarter forecast for iPhone sales by 500,000 units in a note to investors on Monday. He believes Apple could sell even more than 46.5 million units, but he has heard from sources in Apple's supply chain that company may face production constraints of the iPhone 5 due to its use of new in-cell touch panels.
Wu expects record shattering iPhone 5 sales as he views the product as a "significant update" that "will drive a powerful product cycle." That's in contrast to some in the press who have panned the iPhone 5 as "disappointing" and a "minor" update.
In Wu's view, those who do not think Apple's latest handset will be a success "underestimate" the iPhone 5. He thinks the device will place a great deal of pressure on competitors, and will help Apple capture customers who may have otherwise purchased an Android or Windows phone with a larger screen or 4G LTE connectivity.
With iPhone sales forecast to reach 46.5 million in the December quarter, Apple is expected to set a new record for iPhone sales in the holiday shopping season. The company's previous best quarter came at the end of 2011, when Apple sold a record 37 million iPhones.
As for the current quarter, which concludes at the end of the month, Wu believes Apple will sell a total of 27 million iPhones. Sales will be helped by the iPhone 5, which debuts in 9 countries this Friday, and 22 more the following week, before the quarter ends on Sept. 29.
Apple announced on Monday that the iPhone 5 has had the strongest start of any of the company's products to date. A total of 2 million preorders were placed in the first 24 hours, and Apple has sold out of launch day availability.