iPhone 5 launch sales held back by limited supply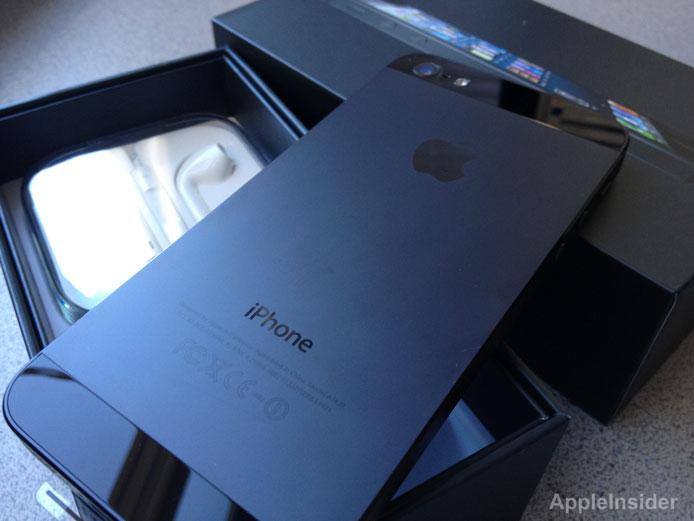 AppleInsider may earn an affiliate commission on purchases made through links on our site.
Though sales of the iPhone 5 over its launch weekend broke records, the 5 million units sold by Apple came in below Wall Street expectations, as the company's limited supply was not able to keep up with considerable demand.
Analyst Gene Munster with Piper Jaffray said the sales shortfall is partially because he and others assumed Apple's sales figures would include all phones that were preordered online. He believes that would add up to a million additional units to the total sales, as the company quickly sold out of launch-day stock.
Munster also suggested that Apple may have rationed some of its iPhone 5 supply for the device's launch in 22 additional countries this Friday.
Brian Marshall with ISI Group also said in a note to investors that Apple's sales figures do not take into consideration units that are en route to customers. He said that Apple must have the signature of acceptance by a customer before the device can be counted as a sale.
As such, Marshall believes there could be millions of iPhone 5 units in transit to customers, which would further boost Apple's sales.
Brian White with Topeka Capital Markets is also not concerned about Apple's sales in the first three days. He said the shortfall is due to supply availability and the fact that many customers opted to preorder online and are still awaiting their handset.
"We remain aggressive buyers of Apple on any weakness in the stock this morning as we believe Apple has another blockbuster on its hands with the iPhone 5," White wrote, "and we expect the 'iPad mini' to launch in the coming weeks."
Munster believes Apple will be able to achieve a balance in supply and demand by the end of the December quarter. As a result, he said he remains comfortable with his projection of 49 million iPhone sales in the holiday shopping period.
Apple announced earlier Monday that sales of the iPhone 5 topped 5 million in its first weekend. That was an improvement on the 4 million iPhone 4S units Apple sold at launch in 2011, but was a number lower than most analysts expected.
In a statement, Apple Chief Executive Tim Cook said that demand for the iPhone 5 has been "incredible," and noted that his company sold out of its initial supply. The majority of preorders were said to be shipped to customers, but many preorders will not ship until October.