iCloud glitch offers users 25GB of storage space until 2050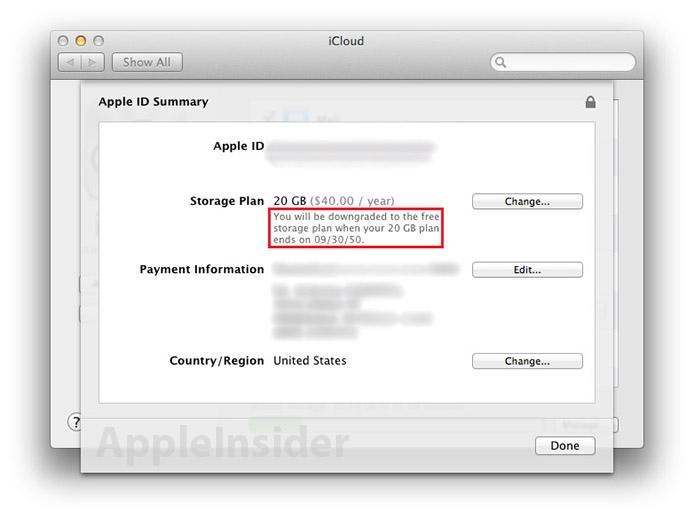 In what appears to be an internal error with Apple's iCloud management system, a number of users are seeing their accounts credited with 25GB of storage space, with the next renewal date coming up 38 years from now.
The apparent glitch, first spotted by TUAW, comes on the day Apple was expected to drop the amount of storage granted to former MobileMe members down to the 5GB limit currently offered to iCloud users.
In May, Apple announced it would be giving MobileMe subscribers 20GB of free iCloud storage as the company transitioned into the new service, planning to end the offer on Sept. 30. The extension aimed to give paying MobileMe users extra time to transfer files off Apple's servers and adapt to the new cloud-syncing service.
Instead of cutting off the 20GB of extra cloud space, however, it seems a glitch or coding error allowed the 25GB limit not only to remain in place, but extended the free offer for another 38 years. Also affected were iCloud users who never signed up for MobileMe, as their account profiles received a 20GB bump in storage.
It is not clear whether the changes actually grant iCloud users the quoted amount of extra storage, or if the error is merely reflected in a user's account profile, though it is expected that Apple will quickly correct the situation.