Microsoft expands Motorola patent case to target Google Maps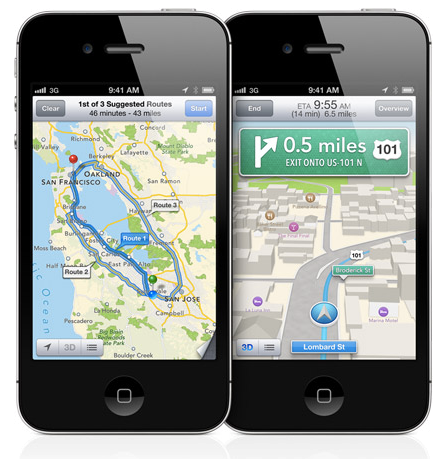 Microsoft announced in a German court today that it would be expanding its patent infringement case against Motorola to include Google, specifically targeting the search giant's maps service for Android.
Apple and Microsoft have long been engaged in legal action with Motorola. In Germany, their combined legal actions have resulted in the complete termination of Motorola's entire Android-based product line, notes Florian Mueller of FOSS Patents.
Given that Google has now acquired Motorola, observers have wondered when these global patent cases would expand to name Google as a defendant.
That happened today when Microsoft's lead counsel, Dr. Tilman Mueller-Stoy of the firm Bardehle Pagenberg, announced plans to amend the company's complaint to add Google as a defendant.
Given Google's ownership of Motorola, the legal question remains whether Motorola's lawyers will accept the amendment on behalf of their parent company, or whether Microsoft will need to serve a complaint directly to Google in the United States, a detail that is expected to be resolved over the next two weeks.
Mueller also reported that Motorola was represented in the German hearing, not by any its own employees, but by "Karen Robinson, an in-house litigation counsel at Google, Inc."
Mueller described Google as working to prevent Motorola from having to accept a patent licensing deal with Microsoft, something every other significant Android vendor has already done. Microsoft described Google's opposition to Motorola's licensing of Microsoft's patent portfolio as "theater" holding up a settlement.
Microsoft is specifically targeting Google as the provider of mapping services that it says infringe upon its patent dating back to 1995, a patent that will remain in effect for another three years. Mueller notes that if Google loses the lawsuit, "Google Maps may become unavailable in Germany next spring as collateral damage of Google's unwillingness to address Android's massive, court-validated patent infringement issues."
Targeting Google Maps on a service level would not only affect Motorola's own insignificant sales in Germany, but would also have an impact on every other smartphone maker relying upon Google Maps.