Rumor: TSMC to build quad-core 20nm chips for Apple by late 2013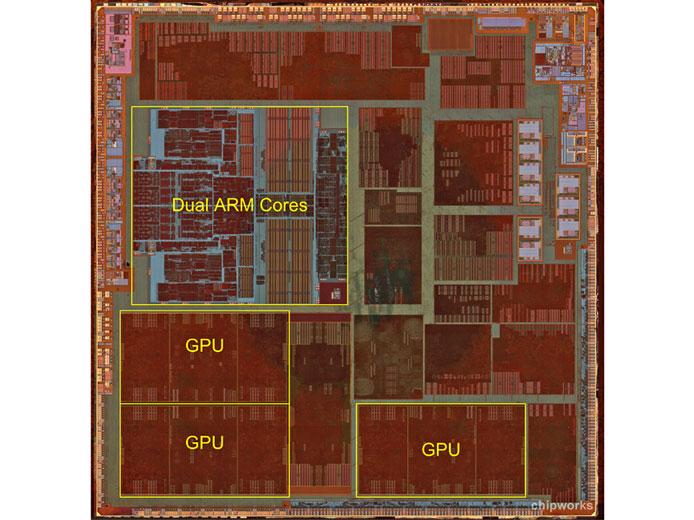 Apple's future iOS devices may be powered by custom chips built by Taiwan Semiconductor Manufacturing Co., taking a key component away from rival Samsung, according to a new rumor.
The details come from research fellow J.T. Hsu of Citigroup Global Markets, who was quoted in a report published on Friday by Taiwan Economic News (via MacRumors). Hsu claimed that the 20-nanometer quad-core chips are most likely to show up in a future iPad, the rumored Apple television, or even a MacBook computer.
However, Hsu indicated that future iPhones are expected to continue to feature dual-core processors, due to power consumption issues.
"Apple began verifying TSMC's 20nm process in August this year and may begin risk production in November with the process," the report said. "Volume production is expected to start in the fourth quarter of 2013, raising the possibility that TSMC will hike capital expenditure to US$11-12 billion in 2013 and 2014."
Reports have linked Apple to TSMC for over a year now, but the company still relies on Samsung as its sole supplier of custom chips found in the iPhone, iPad, iPod touch and Apple TV. As such, a move to TSMC as Apple's sole supplier for a future chip would represent a major shakeup in Apple's supply chain.
Friday's report claimed that TSMC has "unmatched" technological advancements in the 20-nanometer mobile chip space. As a result, Apple is said to have chosen TSMC's 20-nanometer process for its future products, presumably starting with a fifth-generation iPad in early 2014 based on Apple's current product release schedule.
The first indication came earlier this year that TSMC apparently hoped to land orders for 20-nanometer chips from Apple as soon as 2014. But Friday's report suggests those orders could come even earlier, by the end of next year.
One rumor that surfaced in August claimed that Apple made an offer for around $1 billion that would have made TSMC a dedicated chip producer to Apple alone. The offer was allegedly rejected by TSMC, as the company was said to be interested in staying involved in the booming broader smartphone market.
The new iPhone 5 features an A6 processor built by Apple that is a dual-core design. The chip also features two graphics processing unit cores and a full gigabyte of RAM.
Friday's latest rumor comes on the heels of news this week that Apple has hired a noted engineer of both desktop and mobile processors away from rival Samsung. Apple began designing its own mobile chips starting with the A4 in the first-generation iPad in 2010.