Apple's Schiller says iPod touch too thin for ambient light sensor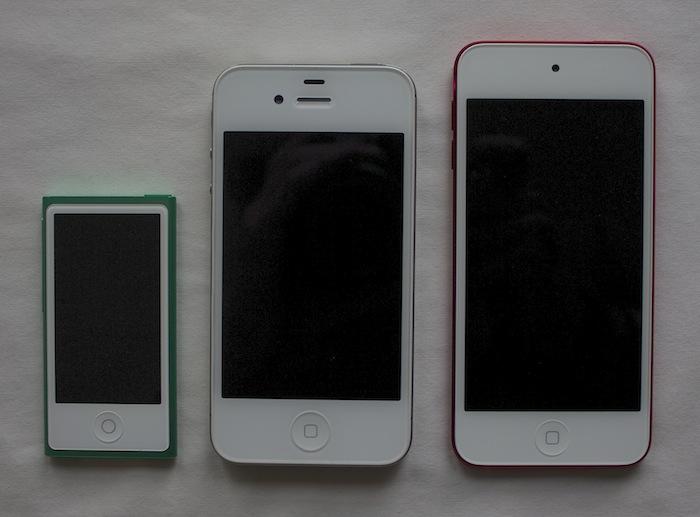 AppleInsider may earn an affiliate commission on purchases made through links on our site.
Apple Senior Vice President of Worldwide Marketing Phil Schiller on Tuesday reportedly responded to a customer's question regarding the lack of an ambient light sensor in the fifth-generation iPod touch, saying the media player is too thin to incorporate the component.
AppleInsider cannot verify the legitimacy of the email, however the message's terse but chummy language is in line previous responses thought to be from Schiller.
According to a record of the email exchange obtained by iDownloadBlog, iPod touch owner "Raghid" from Lebanon asked the Apple executive why his new device lacked an "auto-brightness" setting.
Schiller's alleged explanation, received on Tuesday, was both cordial and to the point:
Thank you for purchasing a new iPod touch. It is a remarkable device! The 5th generation iPod touch does not have a built-in automatic light sensor (it's just too thin!)
A couple niggling issues stand out with the purported response, the most glaring being the mention of an "automatic light sensor" in lieu of the correct term, "ambient light sensor" or ALS. Second is the lack of a "Sent from my iPhone" signature commonly used by Apple executives, including the late Steve Jobs. A recent email from Schiller gained notoriety as being one of the first published messages to boast the "Sent from my iPhone 5" line, which was missing from Tuesday's purported message.
Disregarding the authenticity of the communiqué, the iPod touch ALS issue still remains, and Schiller's alleged explanation offers a somewhat plausible answer.
In AppleInsider's review of the fifth-gen iPod touch, the unit's profile was noticeably thinner, shaving about 1mm in thickness from the previous design. The effects of the iPod's constrained proportions were obvious, especially with the camera, which "pokes out further from the edge of the case than any previous iPhone, iPod touch or Mac."
It is possible that there simply wasn't enough room for an ambient light sensor in the new iPod touch's slimmed-down chassis, though it should be noted that Apple was able to carry over the front-facing camera assembly, which is quite a bit larger than an ALS unit.