Teardown of Apple's 7th-gen iPod nano discovers Toshiba NAND flash, Broadcom Bluetooth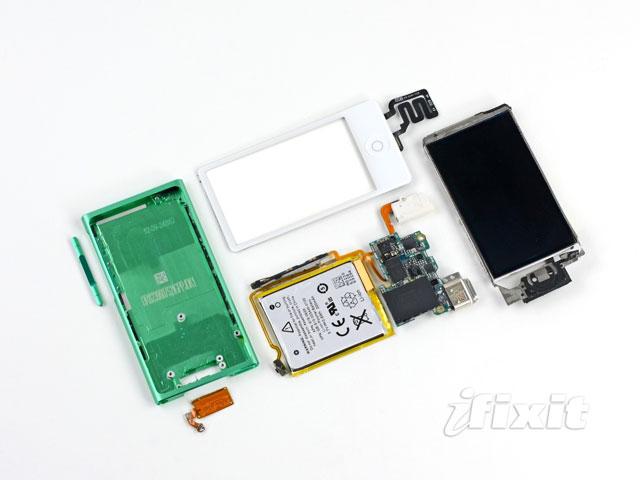 Apple's latest iPod nano has been pulled apart to reveal a number of anonymous, Apple-branded chips, though NAND flash from Toshiba and a Bluetooth chip with FM radio from Broadcom could be identified.
In its official teardown, iFixit noted that its look at the integrated circuits on the new iPod nano's logic board was "hindered" because of the fact that many of the chips are unnamed. Of the nine chips on the logic board, only four could be properly identified.
Leading the way is the Toshiba THGBX2G7D2JLA01, which includes 16 gigabytes of NAND flash. The Broadcom BCM2078KUBG also includes both the Bluetooth and FM radios.
Joining them is a touchscreen controller from Texas Instruments identified as 343S0538, as well as a chip from NXP Semiconductors labeled 1609A1. The remaining mystery chips follow:
75203 23017
75292 98820
339S0193
Apple 338S1099
Apple 338S1146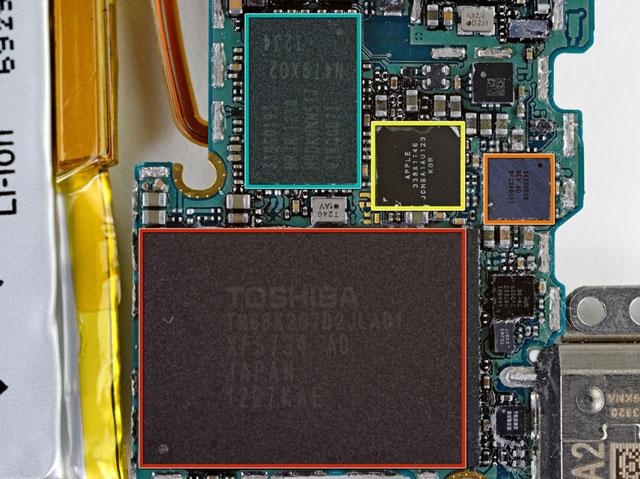 iFixit also found that the battery in the new iPod nano is soldered directly to the logic board and adhered to the back of the display. They did find a plastic pull tab presumed to be in place for removing the battery, however they found the adhesive holding the battery in place was too strong.
The new 3.7V, 0.8Wh, 220 mAh battery is more than twice that of the 0.39 Wh rating of the sixth-generation iPod nano. The solutions provider also found that the LCD and digitizer glass are not fused together, which means each component could be replaced separately.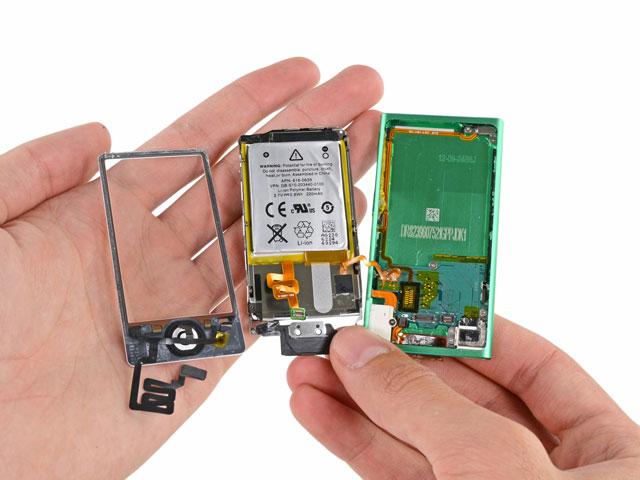 The same could not be said for the battery, Lightning connector, or volume controls, all of which are soldered to the logic board. Pulling out the logic board also removes the battery, button cable, Lightning connector, and headphone jack.
For more on the iPod nano, see AppleInsider's full review of Apple's seventh-generation diminutive touchscreen media player.