Apple obtains Beatles' Granny Smith trademark for Apple Corps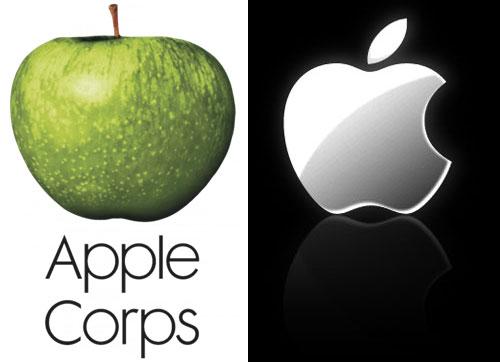 Apple is now the owner of the logo for Apple Corps, the holding company and owner of the record company for legendary band The Beatles.
Apple obtained the trademark after winning an attempt to block the transfer by a company named Apple Box Productions Sub Inc. The registered trademark was transferred to the iPhone maker this week.
The logo for Apple Corps Ltd. is a Granny Smith green apple that, unlike Apple's silhouette logo, does not have a bite taken out of the fruit. Transfer of the trademark was first discovered on Thursday by Patently Apple.
Apple Corps was founded in 1968 by the members of the Beatles. Its chief division is Apple Records.
Apple first applied for ownership of the Granny Smith logo in March of 2011. The transfer was part of a 2007 legal settlement between Apple and Apple Corps, which resolved a long-standing dispute over ownership of the "Apple" trademark.
In the settlement, Apple was granted all related trademarks, but it is required to license certain trademarks back to Apple Corps. Apple's ownership of the Granny Smith trademark is simply a tying up of loose ends, and the logo now extends to "computer hardware, online social networking services, mobile phones," and other categories.
The resolution of the legal dispute between Apple and Apple Corps paved the way for the arrival of The Beatles' catalog on Apple's iTunes Music Store, though it took more than three years to happen. iTunes began carrying the band's music in November of 2010, with first week sales reaching 450,000 albums and 2 million songs.