eBay launches new store for Apple certified refurbished products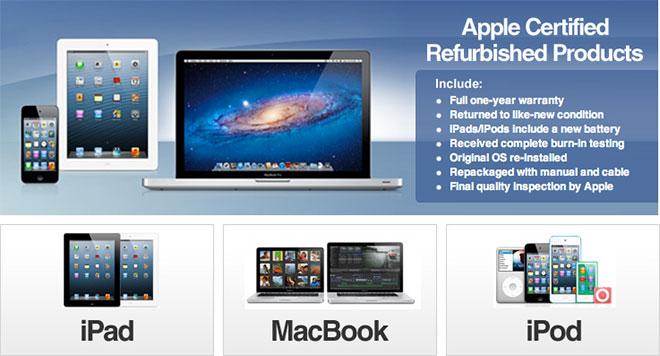 eBay earlier this month introduced a new section to its website dedicated to Apple certified refurbished products, including numerous iPads, MacBooks and iPod touches.
eBay's new Apple Certified Refurbished Product store currently lists a variety of MacBook Air, MacBook Pro, iPad and iPod touch products. The online retailer and auction house says each product has passed through the same quality inspection as those refurbished products available on Apple's own online store, and each comes with the same full one-year warranty. Additionally, all iPads and iPods include a brand new battery.
For example, an Apple-certified, third-generation, Wi-Fi-only iPad with 32 gigabytes of storage can be had for $469. And a 15-inch MacBook Pro with a 2.4-gigahertz processor, 4 gigabytes of RAM and a 750-gigabyte hard drive is $1,699.
eBay and AppleInsider also recently teamed up to create an Apple product auctions web application, offering readers a streamlined view of the auction website's Apple product listings, with advanced controls to help filter through tens of thousands of listings by model, year, price, and more.