Apple purchase of Color Labs verified in bizarre lawsuit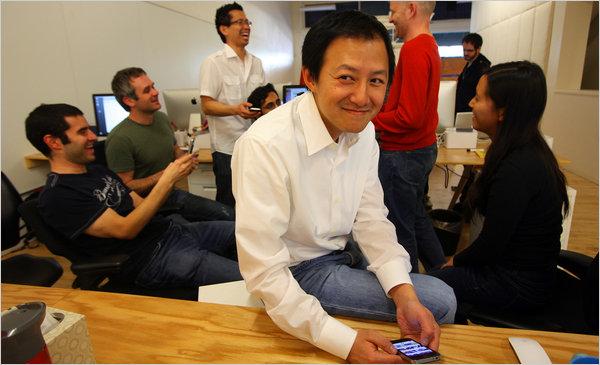 Amid a number of sensational claims revealed in court filing on Monday against Color Labs, it was mentioned that Apple has indeed taken control of the company, including the hire of its entire engineering team.
In the suit, first spotted by TechCrunch, former Color employee Adam Witherspoon is suing the social video sharing company over disturbing claims of malicious conduct and egregious misuse of power by co-defendant CEO Bill Nguyen, who is also named as a defendant.
Although merely a side-note in the case, it was mentioned that Apple had purchased the struggling company and hired a number of its staff in September, confirming a previous report of the acquisition that came out in October. According to the document, Nguyen struck a deal with Apple, which led to the hiring of 20 engineers from the media sharing start-up's technical team. Witherspoon, the only engineer not hired by Apple despite being one of the most senior members of the group, was not part of the negotiation meetings and claims he Nguyen purposely shut him out from the process due to personal conflict.
The Monday suit's language suggests that along with hiring the 20 former Color employees, Apple also took control of "key assets," countering a separate article claiming the company's intellectual property and technology were not part of the deal.
Finally, When the company failed and key assets were being sold to Apple, Nguyen specifically retaliated against Witherspoon by blocking his job opportunities at Apple, offering him a de minimis severance package, disparaging him in the workplace and communicating to others that Witherspoon was being punished for cooperating with an investigation into Nguyen supervised by Color's outside counsel Gunederson Dettmer.
The lawsuit goes further, however, with allegations of child abuse on the part of Nguyen, psychological attacks, threats of violence and much more. The Color Labs cofounder was said to have had disagreements with the company's board of directors, however it seems the troubles ran deeper, as he is accused of constant name-calling and coercion both in and out of the office.
As the bizarre case is only in its first stages, more may come to light regarding Apple's involvement with the company, especially as it pertains to its acquisition of employees and company assets.