Tony Fadell: Recently ousted Forstall 'got what he deserved'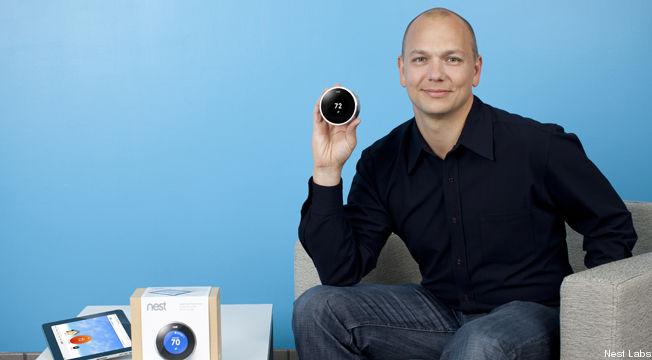 AppleInsider is supported by its audience and may earn commission as an Amazon Associate and affiliate partner on qualifying purchases. These affiliate partnerships do not influence our editorial content.
In an interview with the BBC on Thursday, former Apple executive and "grandfather of the iPod" Tony Fadell said that outgoing iOS chief Scott Forstall "got what he deserved," underscoring rumblings of quiet discontent heard of the ousted exec's assertive character.
The statements came from a BBC profile of Fadell and his startup Nest, the company responsible for the Nest learning thermostat currently being sold in Apple's online store.
Fadell offered up the barb in response to a question regarding the circumstances of his departure from Apple, which Businessweek in 2011 suggested may have been due to the "explosive" climate created by a constant power struggle with Forstall.
"Scott got what he deserved," Fadell said of Forstall's departure. "I think what happened just a few weeks back was deserved and justified and it happened."
As far as Apple's future is concerned, Fadell sees the ouster as somewhat of a blessing, hinting that Forstall was causing an imbalance with the executive team's dynamic.
"If you read some of the reports, people were cheering in Cupertino when that event happened," he said, referring to the "quiet jubilation" felt by some employees when the iOS head took his leave. "So, I think Apple is in a great space, it has great products and there are amazing people at the company, and those people actually have a chance to have a firm footing now and continue the legacy Steve [Jobs] left."
The sentiment may likely be shared by other Apple execs, including Bob Mansfield, who is rumored to have agreed to return to the company as senior vice president of Technologies only after Forstall's dismissal. Mansfield retired as SVP of Hardware Engineering in June, but returned a month later as an advisor to CEO Tim Cook.
Other reports have suggested that Forstall's refusal to take responsibility for the iOS Maps flap led to his downfall.