Jefferies expects 'iPhone 5S' & new iPad in summer, 'iTV' next fall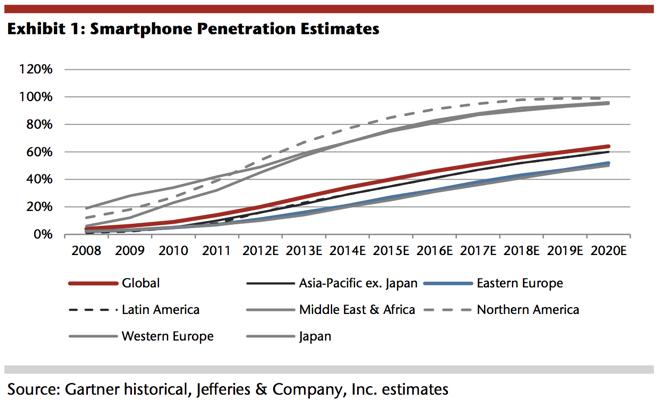 AppleInsider may earn an affiliate commission on purchases made through links on our site.
Investment firm Jefferies helped to send Apple stock downward Monday morning when it cut its price target from $900 to $800, but the financial group also predicted that Apple will launch its next iPhone and iPad as early as June, followed by a television set in the fall of 2013.
Monday's research note from analyst Peter Misek cited his checks with industry sources, who indicated Apple is likely to launch a so-called "iPhone 5S" in June or July of 2013. He expects the new iPhone will include "a new super HD camera/screen, a better battery, and NFC."
Misek is less confident on a number of additional "possible updates" to the next iPhone, including an IGZO screen from Sharp for what he called a "Retina+" display," as well as 128 gigabytes of storage, and as many as six new color options in addition to the current black and white offerings.
As for a fifth-generation iPad, Misek sees the updated hardware launching in June with an IGZO screen. He expects the new model will be half as thick as the current option, with "significantly" reduced weight.
Fewer details were provided on a potential Apple television set, but Misek said he believes the mythical device will launch in September or October of 2013.
"iTV prototypes are also floating around," Misek wrote. "Gesture and voice control along with new user interface are the main innovations."
Finally, the analyst also spoke of a potential low-cost iPhone, which he said is "not greenlit yet," but could possibly launch in 2013. If a new, less expensive iPhone does debut next year, he sees it launching in June or July with a price point between $200 and $250 without a service contract.
"Our checks indicate a low-cost model would be a retooled iPhone 4 with a scaled-down modem, apps processor, etc.," he wrote. "Foxconn International Holdings already has a supply chain for capacity scaling up to 200-300K units per day."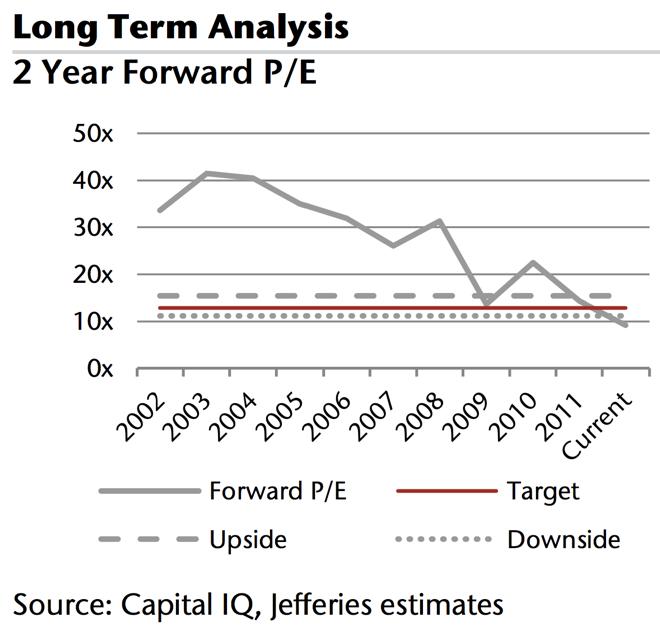 As for the new, lower $800 price target for AAPL stock, Misek believes Apple's iPhone build plans will decelerate from a 50 percent increase in 2013 to 20 percent growth in fiscal 2014. He believes much of this will be due to smartphone saturation in developed markets.
"(Average selling prices) have likely peaked," Misek said. "With smartphone penetration high in developed markets, the future for Apple and the industry is developing markets."