Jury rules Apple's iPhone infringes on three MobileMedia patents [u]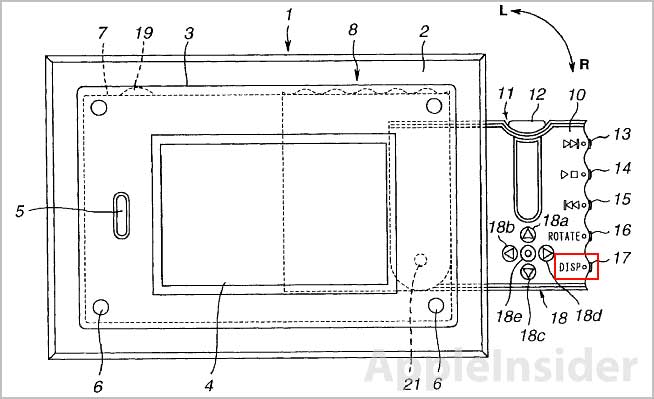 AppleInsider is supported by its audience and may earn commission as an Amazon Associate and affiliate partner on qualifying purchases. These affiliate partnerships do not influence our editorial content.
A U.S. District Court has ruled that Apple's iPhone infringes on three patents owned by non-practicing entity MobileMedia Ideas — a company jointly owned in part by smartphone makers Sony and Nokia [updated]
The ruling from U.S. District Court in the District of Delaware was handed down on Thursday, according to Bloomberg. Apple attempted to have the case tossed out of court last month citing prior art, but Judge Sue Robinson denied the request.
MobileMedia is jointly owned by Sony, Nokia and MPEG LA. The filing that was originally at the heart of the case, U.S. Patent No. 6,441,828, was filed by Sony in 1999 in relation to technology for a digital picture frame and relates to display orientation on a digital screen.
Update: The initial complaint was eventually narrowed to three patents, and a federal jury ruled on Thursday after four hours of deliberation that Apple was in violation of those inventions. MobileMedia Chief Executive Larry Horn reportedly said that the three patents Apple was found to have infringed were related to camera phones, call handling and call rejection, meaning the initial screen orientation patent was apparently not included in the final decision.
MobileMedia Ideas holds more than 300 patents related to a wide variety of consumer electronics features. The company announced in 2010 it would license patents related to "smartphones, mobile phones, and other portable devices including personal computers, laptops, notebooks, personal media players, e-book readers, cameras, and hand-held game consoles."
Illustration from Sony's '828 patent with "display" orientation button. | Source: USPTO
The '828 patent, which the case was originally based on, broadly defines a method of changing the orientation of an image on a portable device based on a specific set of factors. Most of the patent describes the basic idea of changing a screen's output from portrait mode to landscape, though one claim relates to "determining a direction in which an image of the image signal is to be displayed… according to a posture in which the apparatus is placed."
The complaint was first filed in Delaware in 2010. MobileMedia Ideas initially claimed that Apple was in violation of 18 patents owned by the company.