Apple's iCloud sees more outages following iCloud Status webpage redesign [u]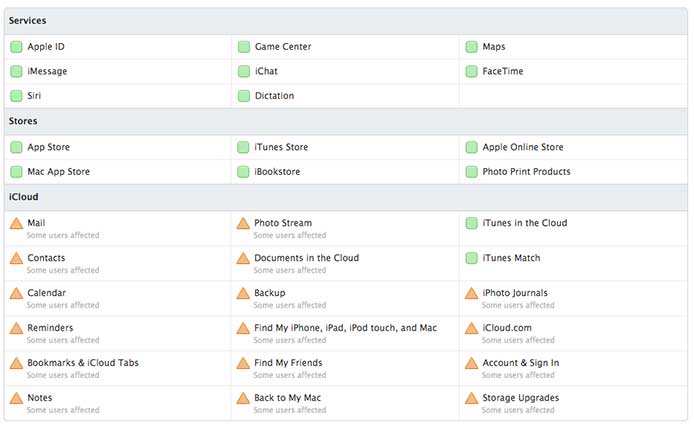 In what is becoming a monthly routine, Apple iCloud users are experiencing outages for a number of services, including email and syncing to the cloud.
Update: As of 3:49 p.m. PST, all iCloud services are up and running.
Just days after Apple released a revamped iCloud Status page, an unknown issue is already putting the new system to the test as "some users" are shown as being unable to access certain iCloud services.
Monday's disruption comes one month following a significant issue with iMessage and FaceTime services in November. It was reported in September that 1.1 percent of Apple email users were hit with an outage, the cause of which was never revealed.