Disney announces 'Infinity' game for consoles, Apple's iOS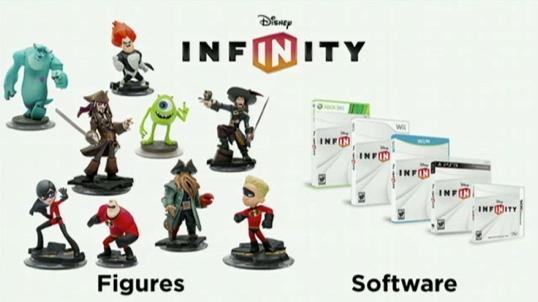 Disney on Tuesday announced the next generation of its interactive offerings: Disney Infinity, a gaming initiative that pairs popular Disney properties with both structured and open gameplay elements, coming to Apple's iOS platform.
Disney Infinity, developed by Avalanche Studios in close collaboration with both Disney Interactive and executives from Pixar, will initially be available across the major home and portable gaming consoles and in an online form. Disney Infinity, announced at the El Capitan Theatre in Los Angeles, will also be coming to mobile platforms.
The company has confirmed to AppleInsider that Infinity will be available on Apple's iOS, though no specifics were given.
The game will consist of both a software component and a hardware component, with players able to introduce new characters and unlock new environments by plugging figurines into a base unit.
Disney Interactive Co-President John Pleasants introduced the game, demonstrating the gameplay possibilities available with characters from three Disney and Pixar properties: Monsters Inc., The Incredibles, and Pirates of the Caribbean. Pleasants said these three properties would be available at launch, along with more than 20 toys.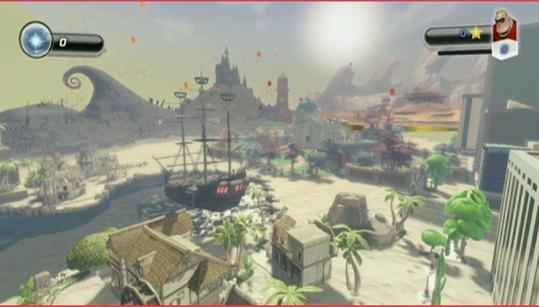 The main thrust of the game is to allow players to control an array of Disney and Pixar characters both within their own "Play Set" multiplayer universes and within a wider "Toy Box" multiplayer universe, which will borrow elements from across Disney properties.
Speaking after Pleasants was John Lasseter, chief creative officer of Walt Disney and Pixar. He compared the idea of Infinity to the notion of bringing additional toys out of a toy box for a grand play session as a child.
The figurines — which are necessary in order to unlock specific gameplay elements — will be available in individual packs, but the game will initially come with a "starter set," which will include figurines from the three properties demonstrated on Tuesday.
From the promotional video shown, it appears that Disney Infinity will be limited at least initially to Disney and Pixar properties — Tron, The Incredibles, Pirates, Aladdin, Snow White, and so forth — and will not bring in properties from Marvel Comics or LucasArts, both of which are owned by Disney.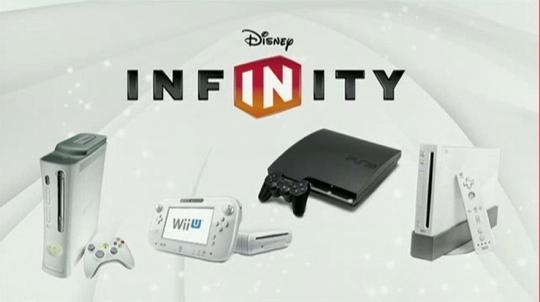 The promotional video for the game lists June 2013 as a launch window, with logos for the major home and portable consoles displayed beneath. Besides Pleasants' early mention of availability for mobile platforms, Disney's presentation made no other mention of when the offering might appear on iOS and Android devices.
Disney's console-first approach to Disney Infinity represents something of a shift for the company. Late 2011 saw the entertainment giant betting on iOS in particular and mobile gaming in general as a means of returning to profitability after Disney Interactive lost $86 million in Q2 2011. That shift saw Disney focusing on titles such as "Where's My Water?" and its follow-up "Where's My Perry?" which have seen considerable success on both iOS and Android platforms.