Apple TV software update adds Bluetooth keyboard support, hints at new hardware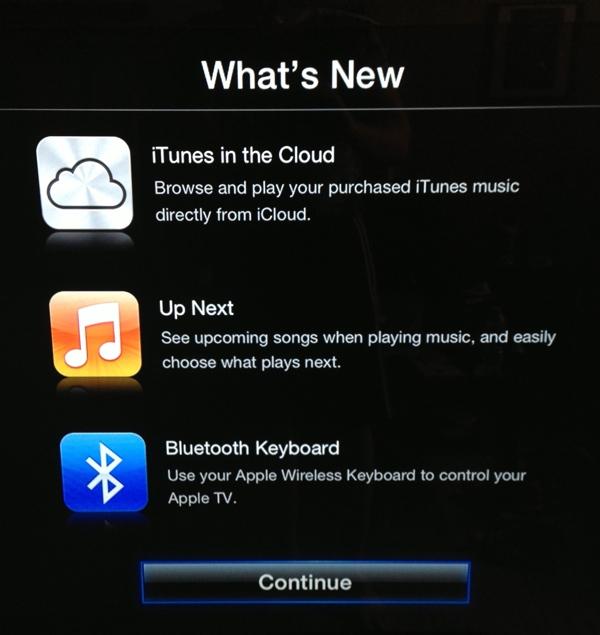 The Apple TV set-top box was updated to software version 5.2 on Monday, adding enhanced support for iTunes in the Cloud and the ability to connect a Bluetooth keyboard, while also hinting at a minor hardware refresh.
Users can download the update directly to their device by choosing the Settings application on the Apple TV, then choosing "General," and "Software Update." The full list of changes in the update, according to Apple, are:
iTunes in the Cloud: Brows and play your purchased iTunes music directly from iCloud.
Up Next: See upcoming songs when playing music, and easily choose what plays next.
Bluetooth Keyboard: Use your Apple Wireless Keyboard to control your Apple TV.
The company also strangely released three versions of the software update on Monday, including one intended for a previously unknown hardware revision referred to as "AppleTV3,2." Analyst Ming-Chi Kuo of KGI Securities revealed earlier this month that the Apple TV would receive a refresh this quarter, but details on the rumored hardware were not provided.
The Apple TV was last updated a year ago with a single-core A5 processor. The faster chip allows the device to output 1080p video, while its predecessor was limited to 720p.