2013 Honda Accord, Acura RDX & ILX to offer Apple's Siri Eyes Free support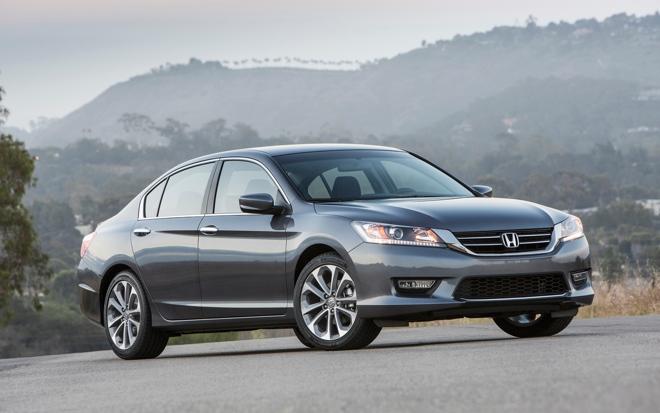 AppleInsider may earn an affiliate commission on purchases made through links on our site.
The American division of carmaker Honda announced on Wednesday it will integrate support for Apple's voice-driven Siri personal assistant into its 2013 Honda Accord and Acura RDX and ILX models.
The feature will be a dealer-installed option for customers who buy the latest model of the vehicles. Using a compatible iPhone running iOS 6, users will be able to direct Siri to perform specific tasks while keeping their eyes on the road.
"iPhone has become so integral to people's lives that they continue to use them in their vehicles," said Vicki Poponi, assistant vice president of automobile product planning, American Honda. "Offering Honda and Acura owners Siri and its Eyes Free mode via Bluetooth is an incredible opportunity to provide next-generation connectivity and meet our customer's ever-changing needs."
Honda was already announced last June as one of nine auto makers that planned to support Siri's Eyes Free mode. However, prior to Wednesday's announcement, it was not known which vehicles Honda planned to offer with Siri integration, or when those vehicles would become available.
Earlier this month at the Consumer Electronics Show, Hyundai also announced it would include Eyes Free support for Siri in its next-generation infotainment systems. Hyundai did not give any specific vehicle models.
General Motors did, however, announce support for its Chevy Spark and Sonic vehicles last November.
Hands Free allows the iPhone screen to stay off and help prevent the driver from being distracted by their device. The Siri personal assistant software talks to a user out loud, allowing them to pay attention to the road.
The other companies that have announced plans to support Siri Eyes Free are BMW, Mercedes-Benz, Land Rover, Jaguar, Audi, Toyota, and Chrysler.