iPhone app price drops grow revenue an average of 159% in 7 days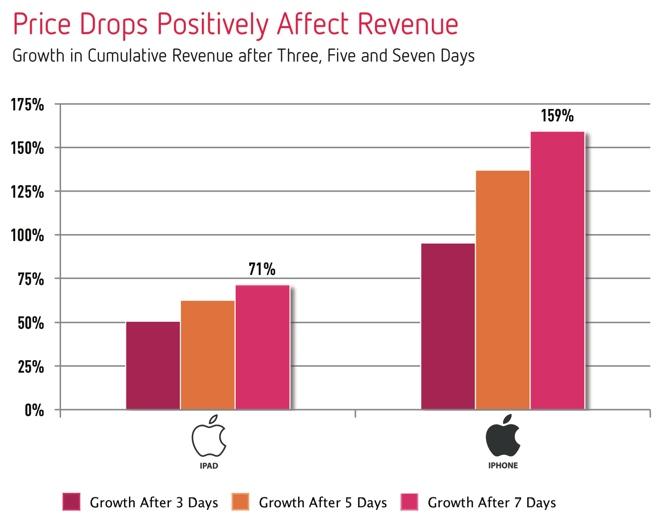 AppleInsider is supported by its audience and may earn commission as an Amazon Associate and affiliate partner on qualifying purchases. These affiliate partnerships do not influence our editorial content.
Price drops on Apple's App Store can be an effective tool used to gain interest and boost revenue in the short term, a new study has found.
In its latest report, mobile app analytics firm Distimo took a look at the effect of price changes on mobile software. Their data found that a total of 850 unique iPhone applications, and 930 iPad applications, changed their price at least once in the month of December.
The data collected by Distimo found that price changes have a much greater effect on iPhone software than iPad. For example, downloads of iPhone apps increased by 1,665 percent five days after a price cut, while iPad software downloads grew by 871 percent.
Distimo also found that price cuts resulted in revenue growth rates continuing to grow the longer than the application was on sale. For example, revenue for an iPhone app increased 137 percent five days after a price drop, and 159 percent a full week after the discount was enacted.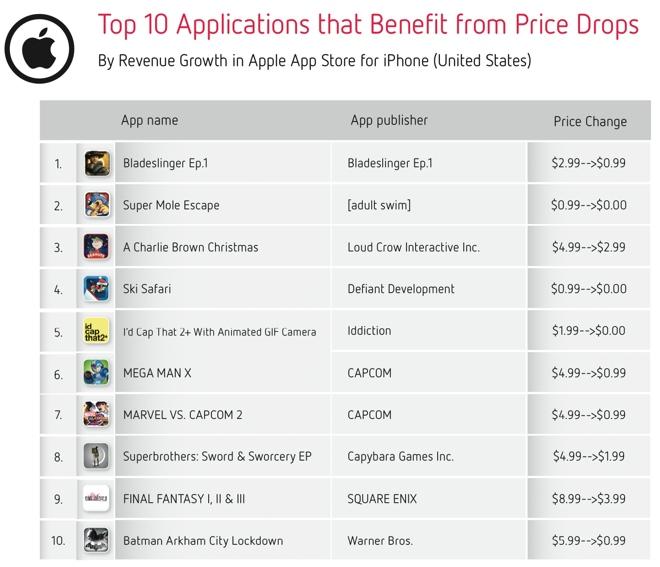 "There is a two-fold explanation for this lagged revenue growth effect: either an increase in income from one-off fees or an increase in income generated by in-app purchases," they explained.
Going in the opposite direction and increasing the price caused cumulative downloads to drop by 46 percent over five days on the iPhone, and 57 percent after five days on the iPad.
In all, the data shows that customers are more sensitive to price changes on the iPhone than they are on the iPad. Distimo came to the conclusion that price drops — particularly ones sustained for at least a week — are a smart play for developers looking to increase downloads and revenue.