Apple courts OLED expert away from LG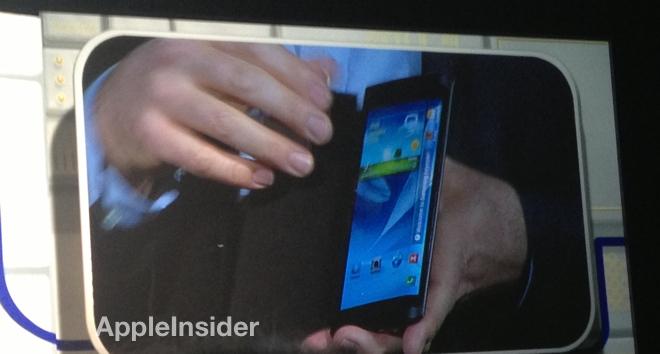 Apple has hired an OLED expert who was previously a senior researcher of the screen technology at LG Display.
Dr. Lee Jeung-jil has joined Apple, according to a report from OLED-info.com. During his time at LG, he was involved with printing technology research.
Apple has been rumored for years to switch to OLED screens, which promise thinner designs and better battery life. But to date the company has instead utilized LCD panels with in-plane switching technology for superior viewing angles.
Samsung showed off a flexible OLED display at this year's CES.
The company has shown interest in OLED behind the scenes in the form of patent applications. But Apple has not yet manufactured a product with an OLED panel.
In recent months, discussion of potential OLED panel use by Apple has died down, as the latest rumors instead peg the iPhone maker as a potential candidate for Sharp's IGZO displays. Sharp showcased its IGZO technology at this year's Consumer Electronics Show, boasting that its panels can have twice the resolution of a conventional LCD display with up to 90 percent power savings.
But Apple's chief rival, Samsung, remains a strong proponent of OLED display technology. At this year's CES, Samsung partnered with Microsoft to show off its new "Youm" flexible OLED displays, with one prototype Windows Phone device sporting a curved screen that wrapped around the edges of the device.