New Qualcomm LTE chipset could bring truly global iPhone with support for China Mobile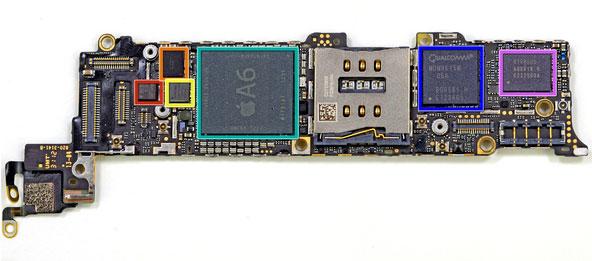 AppleInsider may earn an affiliate commission on purchases made through links on our site.
Apple supplier Qualcomm on Thursday announced a new "global LTE" front end solution that operates on 40 bands, including all existing LTE networks, which could usher in a truly global iPhone that even supports the obscure TD-SCDMA network used by the world's largest carrier China Mobile.
According to Qualcomm the RF360 Front End Solution offers the first comprehensive system to address LTE fragmentation, allowing handset makers like Apple to roll out a single smartphone that supports all 2G, 3G, 4G LTE and LTE Advanced. Currently, the iPhone comes in three variants due to limitations with existing wireless chipsets, including two GSM models and one CDMA version.
The RF360 chipset is "designed to mitigate this problem while improving RF performance," and offers support for all seven cellular modes, including LTE-FDD, LTE-TDD, WCDMA, EV-DO, CDMA 1x, TD-SCDMA and GSM/EDGE. If deployed in a next-generation iPhone, Apple could launch a single "universal" handset instead of the company's current three-model lineup.
Of particular interest is the chipset's TD-SCDMA operation, as the standard is used by the world's largest cellular provider by subscribership China Mobile. While Apple has yet to ink a deal with the telecom, many analysts believe a partnership will be a major boon for the continued growth of Apple's iOS platform.
Despite not being an official Apple partner carrier, China Mobile reportedly has some 15 million iPhone users on its slower 2G network, suggesting demand for the handset would be high.
A recent study of the Chinese market showed that Apple may be able to triple its addressable market in the region if it launched a low-cost iPhone that supported China Mobile's network. Currently, the iPhone 5 accounts for some ten percent of the country's mobile market with China Telecom and China Unicom being the only two providers to carry the handset.
In addition to the wide range of supported bands, the RF360 chipset includes a dynamic antenna matching tuner, envelope power tracker, integrated power amplifier/antenna switch and the RF POP 3D RF packing solution. Qualcomm is anticipating a second-half 2013 launch for products using the chipset, around the same time as Apple's usual iPhone refresh cycle.