Apple remains 'very optimistic' about upcoming products as analysts cut targets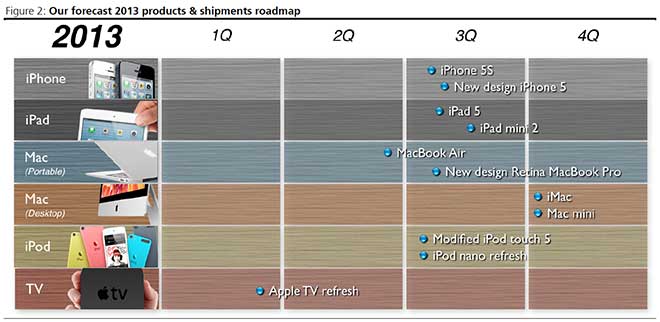 AppleInsider may earn an affiliate commission on purchases made through links on our site.
A number of analysts reduced their price targets for Apple on Wednesday, though one who just met with the company's executives said those officials are "very optimistic" about the product pipeline and market position.
Ben A. Reitzes of Barclays Capital met on Wednesday with Apple Chief Financial Officer Peter Oppenheimer and Senior Vice President of Worldwide Marketing Phil Schiller. At the company's Cupertino, Calif., headquarters they discussed a number of topics including potential uses for the company's cash as well as future prospects for the iPhone and iPad.
Unsurprisingly, the officials did not hint at where Apple may go in the future. But they did express confidence to Reitzes about where Apple is positioned.
"We believe there is an undying dedication at Apple to innovate — and its leadership is working hard to prove bears wrong," he said. "We believe the company has a strong product pipeline ramping in (the second half of calendar 2013) — with new platform innovations as well, in our opinion."
Reitzes still believes that Apple will introduce a lower-cost phone based on the iPhone 5 design later this year, along with a next-generation "iPhone 5S."
But the analyst still lowered his price target on Wednesday, from $575 to $530. Reitzes stressed that this reduction was not a result of his meeting with Schiller and Oppenheimer, but was instead something that his team has been considering for days.
Barclays wasn't alone on Wednesday in reducing its price target for AAPL stock, as Citigroup — which has been bearish on Apple for months — lowered its projection from $500 to $480. As noted by Philip Elmer-Dewitt of Apple 2.0, Citi's target is one of the lowest forecasts among Wall Street analysts.
And Adnaan Ahmad of Berenberg Bank went one step further, calling the smartphone investment "dead" in a note to investors on Wednesday. He believes investors should concentrate on the smartphone "trade" with companies like Apple and Samsung, rather than long-term holdings.
"Apple and Samsung margins are peaking and growth is going to be driven by the margin-dilutive mid-to-low-end segment in the next 24 months," he said. "In our opinion, this will translate into poorer industry fundamentals."