Samsung design chief talks plastic and software, says future is in devices with 'souls'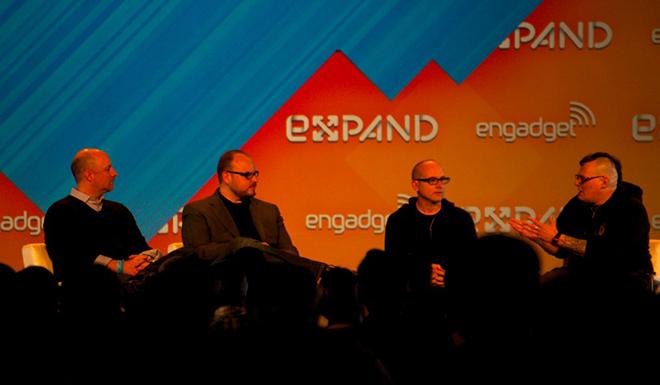 AI at Expand: From a hardware perspective, the Galaxy S4 is largely in the same spirit as its predecessor, but Samsung's American design chief says the future of mobile isn't in form factors; it's in making devices with "souls."
Samsung Design America head Dennis Miloseski, second from left, says the company will continue focusing on software services over hardware.
The South Korean electronics conglomerate's Galaxy S4 debuted to something of a yawn from tech commentators, who were impressed with the device's internals, but were less excited about Samsung's decision to stick with plastic, especially in light of the aluminum casings on Apple's iPhone 5 and HTC's One. Samsung Design America head Dennis Miloseski, speaking at Engadget's Expand conference, played down the importance of materials in handset design, saying that the future of mobile is in creating experiences.
"Actually, the global design process has been raised," Miloseski said. "We're making devices thinner and lighter, screens more beautiful. With Samsung, it's less about that but more about building a meaningful relationship with technology."
Miloseski's remarks seems to reflect Samsung's mindset in releasing the GS4, which bears largely the same design aesthetic as its predecessor, but has significantly improved internals. In revealing the device, Samsung focused as much on the software additions the company had made as it did on the tech specs, touting features such as eye-tracking technology that can tell when a user is looking at the device.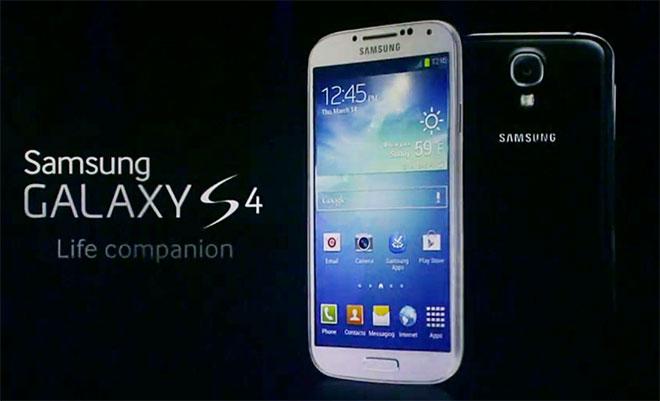 The market for premium smartphones is thought to have largely matured, with Apple and Samsung taking the lion's share of profits for the segment. The coming years, according to many observers, will see manufacturers moving to grab as much of the growing lower-priced smartphone market as possible. The real value, then, is in making mobile devices smarter, not in focusing on materials.
"As these devices become smarter, letting them sense where you are and adjusting to that, it's known that design will improve over time," Miloseski said. "But now, we're thinking about: how do you create a soul for a device."
At the unveiling event for the GS4, Samsung touted the device as a "life companion": a device that learns its owners behaviors and adjusts its features and behaviors accordingly. Miloseski left open the possibility that Samsung would move on to other materials beyond the plastic that covers its current devices, but he maintained that Samsung's focus was more on the "life companion" aspects.
"The design process doesn't start with a material," he said. "It doesn't start with us saying, 'Okay, we're going to make a device that uses metal.' The design process starts with a story. For a device [like the GS4], which is global and sells around the world, it's a matter of going into many different tastes."
As the mobile industry moves forward, Miloseski says advances in connectivity may see users interacting with their devices in different ways, meaning that both materials and form factors may continue to evolve.
"As the technology moves forward," he explained, "we may find we're taking these devices out of our pockets less and less, so you may see different form factors arising from that.
"I think over time, though, it's all of our responsibilities not to put more layers of hardware and glass in front of our users. I think the evolution of mobile is moving closer to connecting people to people, and the technology moves out of the way. There's also room for mobile to change, to reconnect us with the world around us."
Samsung's design cues have been the source of much discussion and litigation, especially with respect to Apple's products. The physical design of the South Korean company's earlier Galaxy products was the source of much of the legal trouble between the two companies, and the appearance of Samsung's products is thought to have contributed a good deal to the eventual $1.05 billion verdict levied against Samsung in the United States. With the Galaxy S III, Samsung revealed a new aesthetic, markedly different from previous Apple and Samsung handsets.