BlackBerry CEO calls Apple's iPhone user interface outdated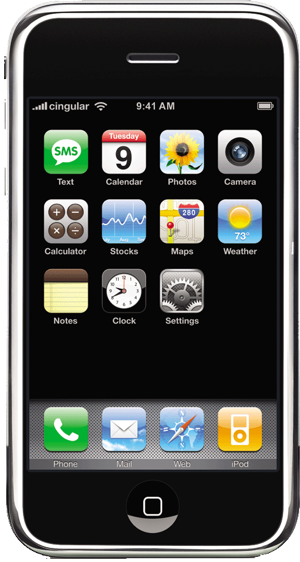 The CEO of BlackBerry has criticized Apple for failing to overhaul the user interface of the iPhone to keep up with competing smartphone platforms.
Since the iPhone launched in 2007, it's had largely the same interface with a grid of icons making users' applications accessible. While that was adequate with the first-generation iPhone, BlackBerry's Thorsten Heins believes it's now antiquated, he said in an interview with Australian Financial Review (via AllThingsD).
Apple's first-generation iPhone was revealed in 2007.
"History repeats itself again, I guess," the BlackBerry CEO said. "The rate of innovation is so high in our industry that if you don't innovate at that speed you can be replaced pretty quickly. The user interface on the iPhone, with all due respect for what this invention was all about, is now five years old."
Heins admitted that he must "respect" the iPhone, a device that helped make BlackBerry largely irrelevant in the smartphone market after holding a dominant position for years. His company hopes to mount a comeback off of its new BlackBerry 10 interface and new handsets.
"The point is that you can never stand still," he said. "It is true for us as well. Launching BB10 just put us on the starting grid of the wider mobile computing grand prix, and now we need to win it."
Apple's future direction with iOS and its user interface are now a point of interest for the company, as it parted ways with its previous iOS software chief, Scott Forstall, late last year. That role, along with control of the design of OS X, has been handed to Jonathan Ive, who has overseen development of the company's iconic hardware for years.