Apple TV 5.2.1 update includes redesigned Hulu interface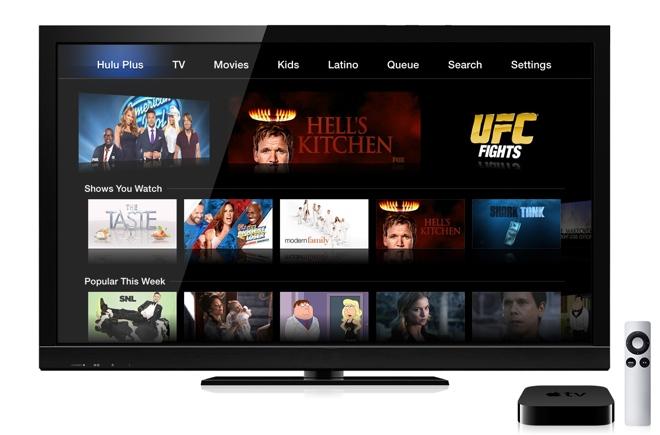 AppleInsider may earn an affiliate commission on purchases made through links on our site.
As part of its iOS update released on Tuesday, Apple pushed out a new software build for the Apple TV set-top box, which includes a "brand new style" for the integrated Hulu Plus service.
After iOS 6.1.3 and Apple TV 5.2.1 were released on Tuesday, Hulu provided an update on its official blog noting that the new Hulu Plus experience on Apple TV ames to make it "even easier to find your favorite current season TV episodes and discover a new favorite show."
"Right away, you'll notice we've added content categories across the top navigation bar to make it easy to for you to jump to your chosen section — whether it is TV, Kids, Latino, Search, or something else," the company said. "Inside each category, you'll discover what's new in our content library so it's easy to discover new shows and keep up with the shows you already love. You can also jump into your favorite shows right away with the 'Shows You Watch' tray. We built this to make sure you never miss a new episode or lose your place in a series."
The updated feature found included with Apple TV also allows users to quickly start playing the latest episode of a series by simply pressing the "Play" button. And users can hold down the "Select" button on their Apple TV remote while a clip is playing to access subtitles.
Hulu Plus is a subscription TV service that provides content from top broadcast networks ABC, NBC, Fox, the CW and Univision. It's available with "limited advertising" for $7.99 per month.