Amazon denies rumor of forthcoming $99 Kindle Fire HD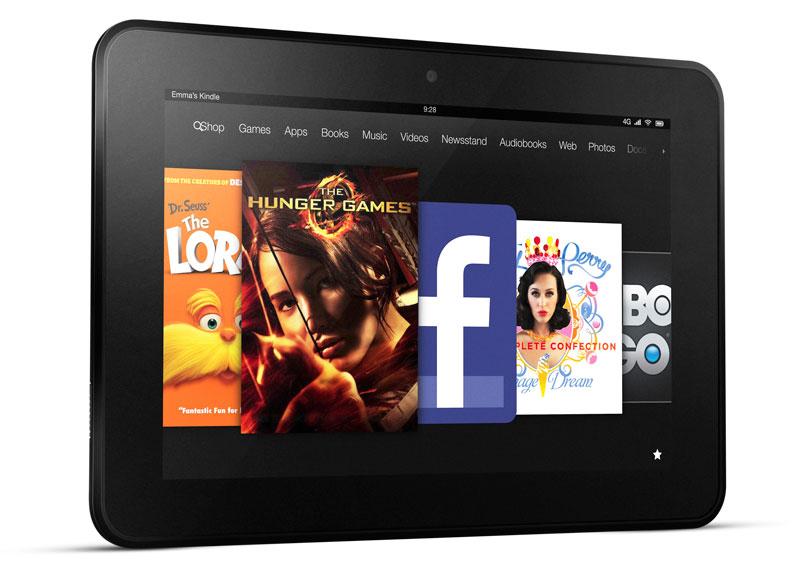 AppleInsider is supported by its audience and may earn commission as an Amazon Associate and affiliate partner on qualifying purchases. These affiliate partnerships do not influence our editorial content.
A new report claims Amazon may be looking to attack the very low end of the tablet market with a $99 version of its Kindle Fire tablet, though a spokesperson for the online retailer has characterized the rumor as inaccurate.
By the end of this year, TechCrunch reported Wednesday, Amazon will ship another 7-inch Kindle Fire tablet, likely with a 1280x800 display to match the current Kindle Fire HD, but priced to beat out much of the low-end Android tablet market. Citing sources close to the company, TechCrunch says the low-cost Kindle Fire HD will feature a processor from Texas Instruments, as does the current 7-inch Kindle Fire HD.
The report also said that the current 7-inch Kindle Fire is Amazon's best selling tablet, not the 8.9-inch model Amazon has been comparing to Apple's industry-leading iPad. Amazon, which doesn't release sales figures for its tablets, recently dropped the prices on its 8.9-inch devices, and the line now starts at $269.
Following the publication of TechCrunch's report, an Amazon spokesperson told Business Insider that the report was inaccurate.
"It's not happening," BI quotes the Amazon rep as saying, "we are already at the lowest price points possible for that hardware."
TechCrunch has stood by its initial report, noting that the Amazon rep said the company was at the lowest prices possible for "that hardware," possibly leaving the company open to releasing different hardware at a $99 price point.
Amazon's Kindle Fire devices run a forked version of Google's Android operating system, with assorted services pointing back to Amazon instead of to Google. The company's profit margins on the devices are thought to be slim-to-nonexistent, with Amazon's aim being to make money on services attached to the tablets, such as video streaming and e-book sales. The most Amazon executives will say regarding Kindle Fire sales is that the tablets supposedly account for 22 percent of the U.S. tablet market.
Recent web traffic figures have Amazon's Kindle Fire devices accounting for roughly eight percent of traffic among tablets, with Apple's iPad still the overwhelming leader at 81 percent share. The discrepancy between Amazon's claims and web traffic figures may be explained, though, by differing usage patterns among Kindle Fire tablet owners.