Apple's European iPhone sales contracts under antitrust scrutiny by EU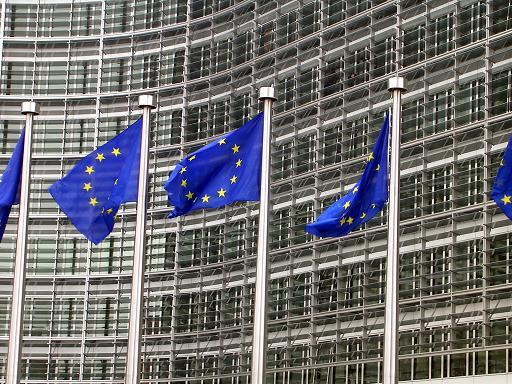 AppleInsider is supported by its audience and may earn commission as an Amazon Associate and affiliate partner on qualifying purchases. These affiliate partnerships do not influence our editorial content.
A report on Thursday revealed that European Union regulators are examining how Apple creates deals with cell carriers in the region following complaints alleged the strategy is anticompetitive.
Citing a person familiar with the matter, The New York Times reports that the European Commission, is looking into documents submitted by a group of European telecoms regarding their current deals to sell Apple's iPhone. No formal complaints have been submitted and the telecoms have not been named, but the source claims the Commission is focusing on Apple's contracts with French carriers.
The Commission did confirm that the examination, but said no formal antitrust investigation has been initiated. As noted by The Times, the EU's antitrust enforcement body does not need to take action until a formal complaint is filed.
"We have been contacted by industry participants and we are monitoring the situation, but no antitrust case has been opened," said Antoine Colombani, a spokesman for Vice-President of the Commission and Commissioner responsible for Competition Joaquín Almunia.
According to people with knowledge of Apple's relationships with European carriers, the iPhone deals are "unusually strict" and dampen attempts from competing manufacturers to gain a foothold in the market. The situation in the U.S. is somewhat different, with one executive at an unnamed telecom saying the terms were aggressive but not unreasonable. It is unclear whether the deals themselves differ, or if the issue stems from a divergence in perception between European and U.S. companies regarding Apple's assertive strategies.
People briefed on the carriers' relationships with Apple, who declined to be named because Apple does not permit them to speak publicly about the contracts, said the terms that some European carriers must accept to sell iPhones are unusually strict, making it difficult for other handset makers to compete.
While Apple does not force carriers to sell the iPhone, the sheer popularity of the device puts the company in a favorable position to seek strict requirements for telecoms wanting to sell the handset. For example, the Cupertino company sets certain sales quotas that, if not met, see the partner carrier having to pay for the unsold units.
For its part, an Apple spokesman said, "Our contracts fully comply with local laws wherever we do business, including the E.U."
It is unknown what the Commission plans to do next, but the body has the power to levy fines up to 10 percent of a company's most recent global annual sales if the firm is found to be participating in anticompetitive behavior.