Apple's 'iRadio' to reportedly launch this summer, report says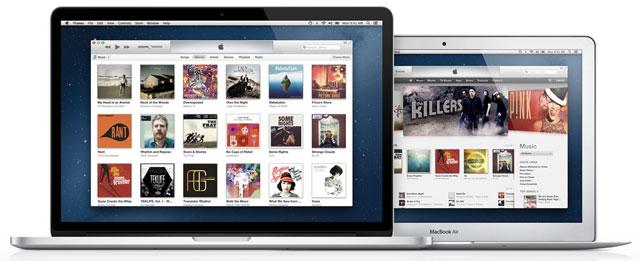 In a report regarding the overall state of web streaming music, otherwise known as web radio, a music industry executive told The Verge that Apple's entry into the sector is not a matter of if, but when.
According to The Verge's report, Apple will launch its own web radio service dubbed "iRadio" this year, and is supposedly looking to rollout the system this summer.
The publication goes on to say "multiple" music industry insiders have claimed Apple has made significant progress toward securing streaming rights from Universal and Warner, two important labels representing numerous popular artists.
"iRadio is coming. There's no doubt about it anymore," one of the sources said.
It was reported earlier in March that the launch of Apple's as-yet-unannounced service has been held up by royalty rate negotiations. Apple reportedly offered to pay 6 cents per 100 songs streamed to content owners, which is half the 12 cents per 100 songs music streaming powerhouse Pandora pays.
Record labels believe Apple should pay the rate set by the Copyright Royalty Board for companies that don't own broadcast operations, which comes out to about about 21 cents per 100 songs. That is still lower than the 36-cent rate Spotify reportedly pays out and in line with terrestrial radio-backed iHeart, which pays 22 cents per 100 tracks.
While there has been no official word from Apple regarding a so-called "iRadio," much attention has been given to the iTunes maker's entry into the segment. In September of last year, the Wall Street Journal broke news that work was being done on an Apple-branded custom music streaming solution similar to Pandora. At the time, it was thought that Apple would leverage its significant music related resources and vast installed user base to drive interest for the service, which would possibly be integrated into a new or existing iOS app.
Backing up the theory are "Radio Buy" user interface buttons found in the iOS 6.1 update, suggesting the tech giant is looking to make a move in the near future.