WSJ: Apple to begin 'iPhone 5S' production this quarter, less expensive iPhone coming later this year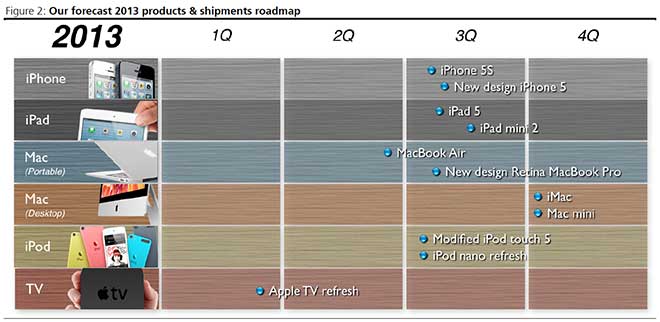 Apple plans to begin production of its next flagship iPhone this quarter, while the company also has a new, less expensive model in the works for later this year, according to The Wall Street Journal.
Purported details about Apple's upcoming smartphone plans were reported by authors Lorraine Luk and Jessica E. Lessin on Tuesday, who revealed that production of a so-called "iPhone 5S" will begin this quarter. That sets Apple's next iPhone up for a launch as soon as this summer, which would be a change from the later iPhone 5 launch Apple instituted last year.
In addition, Apple is also said to be working on a less expensive iPhone model with a different casing. That handset will reportedly retain the 4-inch display of the iPhone 5.
Tuesday's report doesn't offer any surprising details, but does corroborate with what earlier reports have claimed about Apple's 2013 plans for the iPhone lineup. Parts claimed to be from the "iPhone 5S" were spotted last month, providing further evidence that Apple's next handset could be nearing production.
The Journal offered no indication as to whether an "iPhone 5S" might include a fingerprint sensor underneath the home button for secure transactions. Those claims were first made in January by analyst Ming-Chi Kuo of KGI Securities, who has a strong track record in predicting Apple's future product pipeline.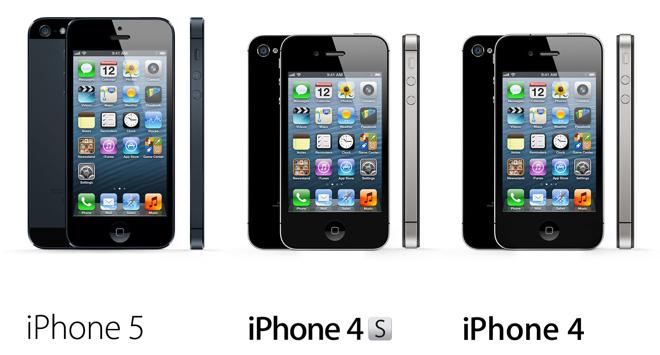 Apple's current iPhone lineup.
As for a cheaper iPhone, speculation has grown that Apple is interested in addressing the low-end smartphone market, particularly in developing countries where customers prefer to purchase unsubsidized handsets without a service contract. It's believed that such a device would be targeted at China and Brazil, in particular.
That handset is said to have plastic or polycarbonate body that would allow Apple to sell the device at a lower cost. The current iPhone 5 has a metal back, while the iPhone 4S and iPhone 4 feature glass cases.