'iPad 5' rumored to debut in Oct. with mini-like design, 'iPhone 5S' & plastic iPhone also coming [ux2]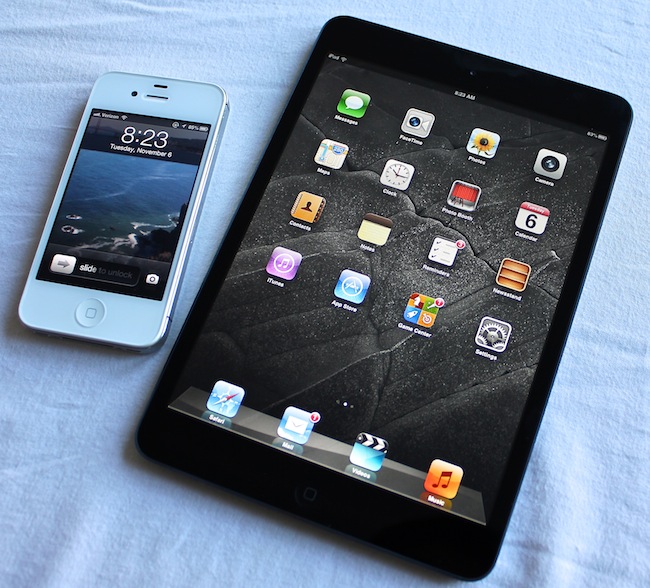 A new report claims to shed more light on Apple's 2013 product lineup, including a redesigned iPad that will take cues from the iPad mini, an updated "iPhone 5S," and a low-cost iPhone with a plastic body intended for developing markets [updated with new alleged details].
Update: A second report filed later Friday claimed the "star feature" of Apple's so-called "iPhone 5S" will be an improved camera — potentially a 13-megapixel lens from Sony. Current prototypes are said to be identified as "N51" and "N53," and a July "target date" is reportedly in the company's plans. The alleged codename for the next iPad is "J72," while the second-generation iPad mini is "J85."
Update 2: In a separate report, Japanese site Mac Otakara cites sources as saying the "iPhone 5S" will feature a blue and white dual-flash setup with the current glass inlays of the iPhone 5 replaced by an aluminum part.
The details were published on Friday by Jeremy Horwitz of iLounge, who said he was given the opportunity to inspect a "supposedly accurate" physical model of Apple's fifth-generation iPad. He said the new device is expected to arrive in October — about a year after the fourth-generation iPad debuted, and later than some recent rumors which had pegged a March launch.
Horwitz speculated that Apple will have to adopt new screen technology, like Sharp's IGZO panels, in order to achieve the "noticeably thinner" design he saw, which he characterized as a "stretched iPad mini."
"This iPad 5 design is so much smaller that a full internal redesign —Â complete with a smaller, less power-hungry sequel to the A6X — can be safely assumed," he said. "It wouldn't be a surprise to see the new iPad remain roughly on par with the fourth-generation model in processing capabilities, with the improved screen, dramatically lower size, and reduced weight becoming the key selling points."
Friday's report also offered fresh rumors on Apple's 2013 iPhone lineup, which will reportedly include an incremental "iPhone 5S" refresh with a larger rear flash.
The report also made mention of a new iPhone with a plastic body that would be targeted at emerging markets like China.
Finally, it was also mentioned that the so-called "iPhone Math" detailed in a report earlier this week may have been given its bizarre rumored name because of a mistranslation. It was instead suggested to Horwitz that the test device, which purportedly features a 4.7-inch screen, may instead be known as an "iPhone +" — a device that may not make it to market, but was characterized as a "plan B" for Apple against big-screen Android handsets.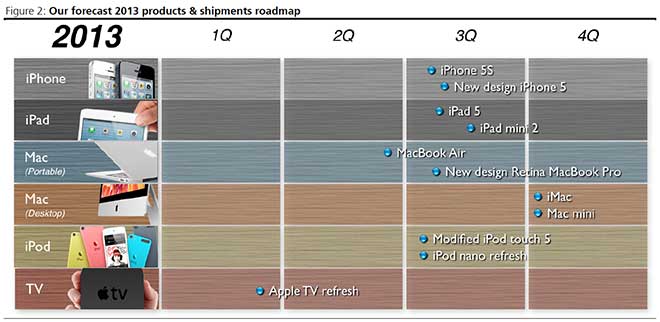 Friday's report largely aligns with what analyst Ming-chi Kuo of KGI Securities shared with AppleInsider last week. The analyst, who has a respectable track record in predicting Apple's future product plans, indicated that Apple plans to release a new "iPhone 5S," along with a redesigned iPhone 5, in the third quarter of 2013.
Around the same time he also expects Apple to debut a redesigned fifth-generation iPad, as well as a second-generation iPad mini with a high-resolution Retina display.