Rumor has Google close to buying WhatsApp for $1B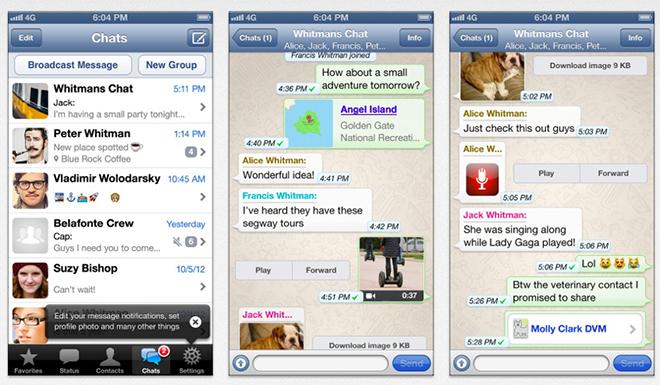 Google is said to be well into negotiations with the team behind WhatsApp, with the search giant reportedly considering a $1 billion price tag for the popular cross-platform messaging app.
Sources reportedly close to the negotiations tell Digital Trends that Google is looking to acquire the popular messaging app, and that WhatsApp's team is "playing hardball," holding out for an acquisition price close to $1 billion. Bringing WhatsApp into the fold would likely provide Google with a faster route to unifying its disparate messaging services — Google Voice, Google Hangouts, Google Talk, etc — making it more capable of competing in the communication segment against Internet rival Facebook.
Such a service unification may be high up on Google's priorities list right now. Rumors have the search leader working on a project known as Babble, which would provide cross-platform communications between its services. The rumored WhatsApp negotiations could be a means of bringing an accomplished team into Google's own operations, as Google did when it acquired popular iOS mail app Sparrow in July.
Google is said to have approached WhatsApp in the past, broaching the topic of an acquisition in early December. Around the same time, Facebook was also said to be considering buying WhatsApp.
WhatsApp has proved immensely successful in the time since its release, netting tens of millions of users across Android, BlackBerry, Windows Phone, and Apple's iOS platform. It is currently the second-most popular paid app in Apple's iTunes App Store, and the service saw 18 billion messages transmitted this past New Year's Eve.
Eschewing advertisements, WhatsApp has managed to pull in considerable revenues with a simple yearly subscription fee of $1. iPhone users pay that fee upon first downloading the app, though recent rumors have the service moving to a model more in line with its incarnations on other platforms. Users on other platforms can download and use the app for free for the first year before being presented with the option to pay a $1 per year subscription fee. While WhatsApp has not released any details on its financial operations, Digital Trends' source says the company may be pulling in roughly $100 million in revenue.